The ultimate comfort food to dive into this weekend! Chicken Tikka Masala brings all the flavour that you would expect from any great curry. It's not a dish that can be rushed, so grab a drink and take a look! The proof is in the eating.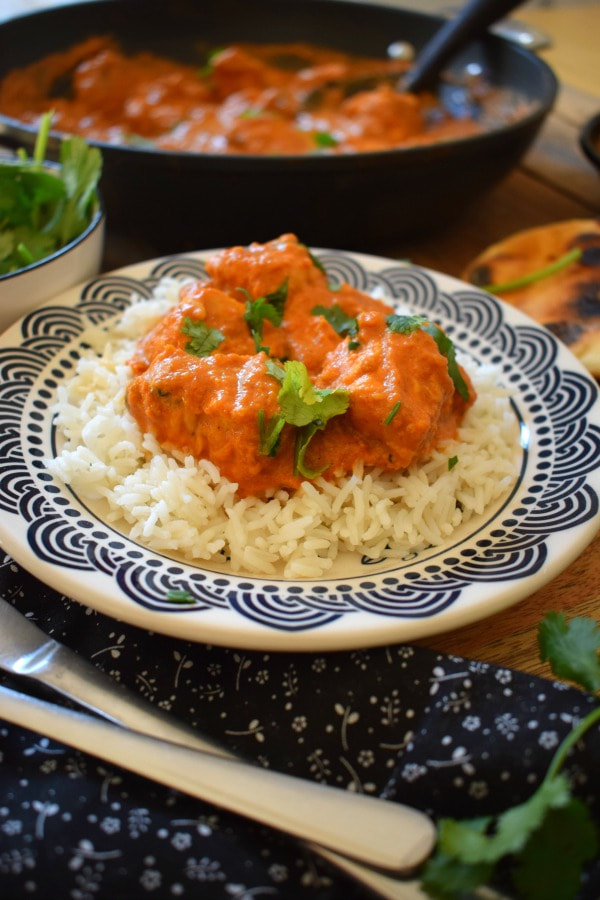 ---
Make this chicken dish! I really don't know what else to say about it, but it is a must make dish. I first made this dish I don't know how many years ago. Oh yes, I remember it was October 1999. See I do remember. I also remember I was in Norway for a few months and cooking became my new best friend because I didn't really know anyone. Another story for another day.
I was given a recipe by a friend to try out and I had all the time in the world, so I attempted Chicken Tikka Masala.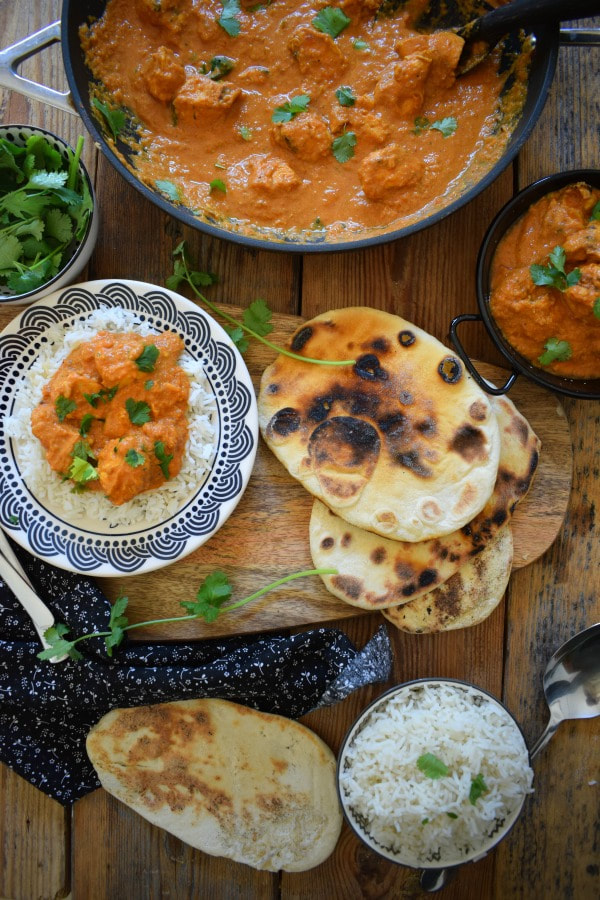 ---
Okay, the chicken. Anyway, the recipe was a bit lengthy, involved with more ingredients that I thought possible. But I got on with it anyway. A quick trip to the local Spar and I was back home in no time at all with my very pricey chicken and all the essentials to get on with the dish.
Some hours later and a very messy kitchen, chicken was done and it was worth the work and the mess.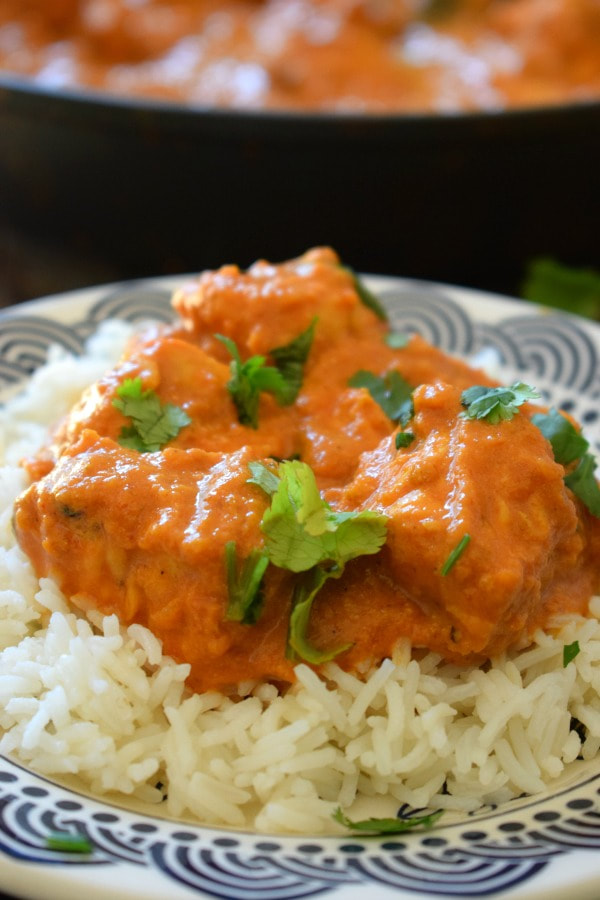 ---
Over the years, I have played around with that recipe and made it what it is today here in front of you. I think this is the best possible version of that original recipe.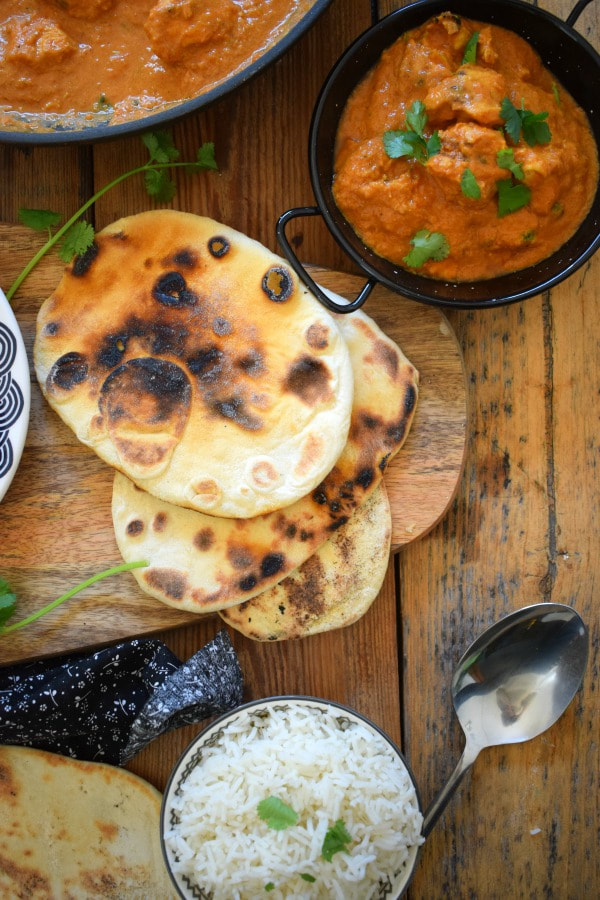 ---
Notes About The Chicken Tikka Masala
Marinade time

– First, this chicken really needs marinading to get the most out of the flavour.  I have made it in the past with a quick marinade and although it was good, it wasn't great.  So marinading the chicken is key.  It can be done in as little as say 3-4 hours.  Which might seem like a long time to hang around, but it's a step you would do in advance and then come back to it later.  I have even marinaded this overnight.  So, if that works, do it that way.

Cook on bbq

– In the recipe below you will see that I put the chicken on skewers and seared them on the barbecue before adding it to the sauce.  Ok, this really isn't essential because it adds a step that many people will find a bit of extra work.  However, if you have easy access to a gas barbecue, fire it up.  It gives the dish that extra flavour that resembles a curry from say a tandoori oven. No lie!  In the event you are not going to take on that step, here's what you do.

Cook in a skillet

– Heat a large skillet over high heat and add a little olive oil.  Sear the chicken in batches,  You want to brown it so you don't want to crowd the pan.  So, just sear it long enough till the outside of the chicken starts to brown.  then remove it from the pan and add it to the sauce.  Then finish it off as you see in the recipe below.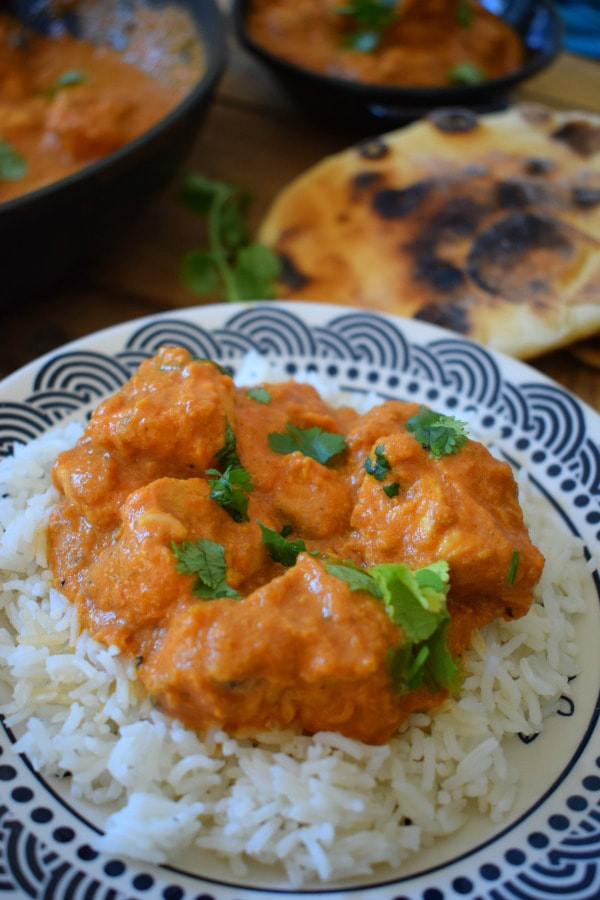 ---
That really just about sums it up. The rest is pretty self explanatory in the recipe below. Next time you feel like a curry, try this one and it won't disappoint! Oh and it would go really great with my Homemade Chapati Recipe.
Like what you see today? Don't forget you can follow on Facebook for daily inspiration or over on Instagram where I sometimes do daily cooking videos for fun! I'm also on Pinterest which is a great place that you can save and share your favourite recipes. As well, if you haven't yet, Subscribe to the newsletter. You'll be notified whenever there's a new recipe! You can do that at the top of the page.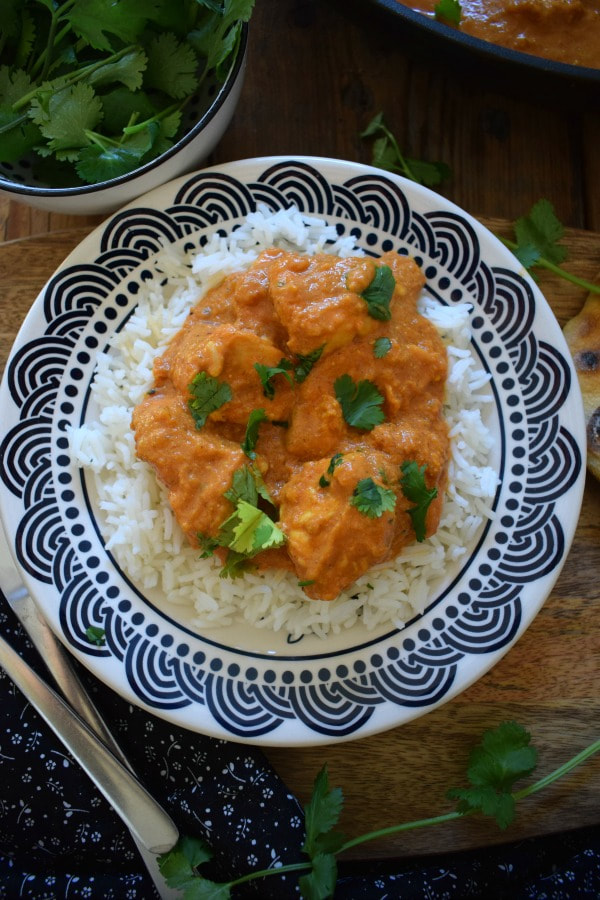 ---
Chicken Tikka Masala
The ultimate comfort food to dive into this weekend! Chicken Tikka Masala brings all the flavour that you would expect from any great curry. It's not a dish that can be rushed, so grab a drink and take a look! The proof is in the eating.
Ingredients
For the Chicken:
4

large

chicken breast

cut into good sized pieces

Juice of 1 lemon

1/2

cup

Greek yogurt

1

inch

piece of ginger

finely grated

2-3

Garlic cloves

crushed

2

Teaspoon

ground cumin

1

Tablespoon

garma masala

1

Tablespoon

sweet paprika
For the Sauce:
2

Tablespoon

olive oil

1

large

onion

roughly chopped

1

Teaspoon

cinnamon

1

Tablespoon

paprika

A few cardamom pods

(6-8)

1

Teaspoon

of dried cloves

1

Inch

piece ginger

grated

2

Garlic cloves

crushed

1 1/2

Teaspoons

garam masala

1

small dried chilies

finely chopped up

1

large

can whole tomatoes

1

Cup

vegetable stock

1/2

Cup

cream

2

Tablespoons

tomato puree

1

Teaspoon

sugar

Coriander leaves to serve
Instructions
First marinade your chicken. Add all the marinade ingredients to a large bowl and coat chicken completely. Cover and refrigerate for at least 4 hours up to overnight. Remove chicken from the fridge about 1/2 hour before cooking.

Split the cardamom pods open and take out the seeds. Add the seeds to the paprika, cloves and cinnamon. I used a pestle and mortar to grind the seeds into the powdered spices. Set aside.

Make the sauce. In a large skillet set over medium to high heat add the olive oil and onions. Cook, stirring occasionally, until the onions are browned and soft. This will be about 8-10 minutes. Add the garlic, ginger, ground spices, and chillies. Stir and cook for a few more minutes. Add in the chopped tomatoes, vegetable stock, sugar and the tomato paste. Leave this to simmer until it reduces, about 30 minutes. Once it has thickened, transfer it to a blender until you have a smooth consistency. Pour it back in the skillet and leave over a very low heat and cover the pan.

Put the chicken on large metal skewers and grill them on a barbecue for about 5 minutes per side. This will not cook them completely. I did this to give the chicken extra flavour. Remove chicken from barbecue and take it off the skewers. Add the chicken to the sauce and coat completely. Cover the pan and let it cook for a further 10 minutes or so until the chicken is cooked. Add the cream and garam masala to the dish now and stir well. Taste the sauce and if you find it a bit bitter, add a touch more sugar.

Can be served immediately or even a few hours later. Goes great with Basmati Rice and Nann Bread.
*A note on times provided: appliances vary, any prep and/or cook times provided are estimates only.
Nutrition Facts
Chicken Tikka Masala
Amount Per Serving (1 serving)
Calories 328
Calories from Fat 153
% Daily Value*
Fat 17g26%
Cholesterol 124mg41%
Sodium 390mg17%
Potassium 772mg22%
Carbohydrates 9g3%
Protein 35g70%
Vitamin A 1637IU33%
Vitamin C 7mg8%
Calcium 71mg7%
Iron 2mg11%
* Percent Daily Values are based on a 2000 calorie diet.
---
Thanks For Stopping By & Hope To See You Soon!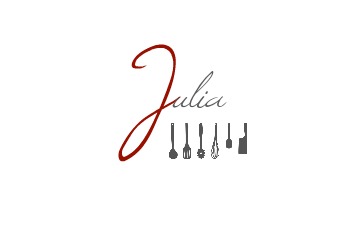 By