For a quick and indulgent pasta fix, make this 20 Minute Parmesan Pasta with Broccoli. It's honest to goodness easy, tasty and one your whole family will love. Great for those quick evenings when you want something delicious but time isn't on your side. Pasta for the win!
Hello! Finally making it around here to share this 20 Minute Parmesan Pasta with Broccoli. I know, I'm falling behind on my new recipe schedule this week. But this dish is worth the wait. Much like my Creamy Broccoli & Penne Pasta, it's a crowd pleaser.
I've been focused on updating some new photos on a few old recipes that's been long over due. Then the more you look, the more you see. It's kind of like cleaning your house. It all starts with wiping door handle and then eight hours later you're still at it…hahaha! I'm sure we've all been there. Am I right?
So, as much as I've been trying to get these new recipes out this week, I've been "house cleaning", so so speak. I've had to tell myself that there's no way in the world I can redo the entire first years of the Blog and good enough will have to be good enough. But I'll keep at it and eventually, maybe just maybe, I'll get it done. Or not.
Meanwhile, today, I'm bringing you this quick easy and delicious pasta dish. At our place, we love pasta dishes. Pasta goes on our dinner table once every single week. And a favourite is always creamy pasta dishes. And if you haven't checked out my One Pot Creamy Chicken Pasta dish, you'll love that one too! Also, my kids lobe the Bowtie Pasta & Broccoli Bake.
---
Ingredients To Make The 20 Minute Parmesan Pasta with Broccoli
---
Staring with all fresh and basic ingredients. Follow along the easy recipe to see how you too can make from scratch pasta sauces. They are easier than you think and use well known ingredients that you won't be searching the exotic isle for at your local supermarket. Let's make some pasta!
NOTE: FULL RECIPE IS ALWAYS AT THE BOTTOM
---
Cut The Broccoli Really Small
For this dish, you really want to cut the broccoli small. These are really small florets. After you cut them, put them in a colander and blanche them by pouring over boiling water and then cold water.
WHY ARE WE BLANCHING THE BROCCOLI
Well, the simple answer for this recipe is that it reduces the cooking time as well as helps keep the broccoli crisper in the the grand finale.
---
Make The Sauce
This is a super easy but deliciously creamy sauce. Remember, the full recipe is at the bottom.
The sauce just takes minutes to put together and you're gonna want to try it out.
You literally just add the olive oil to the pan with the garlic and the herbs. Stir it for a minute and the add the flour to make a paste.
---
The Sauce will Bubble up Like This
It's going to quickly bubble up like this, then you add all the stock and the cream. Start whisking until it's smooth. Bring it to a simmer and it will start to thicken.
---
Add The Broccoli And Uncooked Pasta
What's great about this dish, is we are adding the uncooked pasta to the sauce. Yes! So toss in the pasta and the broccoli, Give it a quick stir, reduce heat to medium low and cover it for 12 – 15 minutes. Easy.
NOTE: Through this cooking process, you will want to stir it a couple of times to prevent sticking.
---
Add the Finishing Touches
Now, we add the butter, parmesan and fresh parsley. Give it a really good stir and get it on the dinner table.
---
Dinner is Ready
And just like that, The 20 Minute Parmesan Pasta with Broccoli is on the table. Great just as it is or serve a salad on the side to a bigger dinner.
Take a look through the Salad Section of the blog for more side dish ideas. You might find something refreshing to go on the side.
---
Can I use Other Types of Pasta For this Dish
Yes, you absolutely can. I make pasta at least once a week and I use whatever I have in the cupboards. So just because you see spirals in the picture, doesn't mean you can't use something else. Penne, spaghetti and tagliatelle would all work great as well.
---
If You Love Creamy Pasta Dishes, Here's More
---
Well friends, that's it for today. And because I'm running behind schedule this week, it doesn't mean I won't get the third recipe out this week. Yes, it will be on the blog tomorrow! So, come back and see what's cooking.
Have a great Saturday and keep on cooking.
Like what you see today? Don't forget you can follow on Facebook for daily inspiration or over on Instagram where I sometimes do daily cooking videos for fun! I'm also on Pinterest which is a great place that you can save and share your favourite recipes. As well, if you haven't yet, Subscribe to the newsletter. You'll be notified whenever there's a new recipe! You can do that at the top of the page.
---
---
Get The Recipe!
---
20 Minute Parmesan Pasta with Broccoli
For a quick and indulgent pasta fix, make this 20 Minute Parmesan Pasta with Broccoli. It's honesty to goodness easy, tasty and one your whole family will love. Great for those quick evenings when you want something delicious but time isn't on your side. Pasta for the win!
Ingredients
8

ounces

spiral pasta

1

head of broccoli

cut into small florets

2

Tablespoons

butter

1

Tablespoon

olive oil

3

cloves

garlic

crushed

1

Teaspoon

oregano

1/2

Teaspoon

garlic powder

1/2

Teaspoon

onion powder

2

Tablespoons

flour

4

Cups

vegetable stock

1 1/2

Cups

heavy cream

1

Cup

parmesan cheese

finely grated

Small bunch fresh chopped parsley
Instructions
Cut the broccoli into small florets. Put them in a colander, pour over boiling water and then pour over cold water. Set aside.

In a large deep sided skillet set over medium to high heat, add the olive oil, garlic and all the dried seasonings and herbs. Stir well and let cook for about a minute. Add the flour and stir really well.

Add the vegetable stock and cooking cream to the pan. Whisk really well to prevent any lumps. Bring to a simmer and let thicken for 1- 2 minutes.

Add the uncooked pasta and broccoli and stir really well to completely coat. Cover and leave to cook for about 12-15 minutes. Stir a few times through cooking to prevent the pasta from sticking together.

Reduce heat to low and add the Parmesan cheese, butter and fresh parsley. Stir well and serve.
*A note on times provided: appliances vary, any prep and/or cook times provided are estimates only.
Notes
Any kind of pasta will work in this dish. 
You can substitute fresh basil for the parsley if that's what your have.  I don't recommend finishing the dish with dried parsley as it doesn't give the same flavour as fresh herbs.
Can top with extra parmesan for serving if desired.
This dish is best served fresh.
Nutrition Facts
20 Minute Parmesan Pasta with Broccoli
Amount Per Serving (1 serving)
Calories 521
Calories from Fat 297
% Daily Value*
Fat 33g51%
Cholesterol 103mg34%
Sodium 986mg43%
Potassium 470mg13%
Carbohydrates 42g14%
Protein 15g30%
Vitamin A 2086IU42%
Vitamin C 91mg110%
Calcium 300mg30%
Iron 2mg11%
* Percent Daily Values are based on a 2000 calorie diet.
---
Thanks For Stopping By And Hope To See You Soon!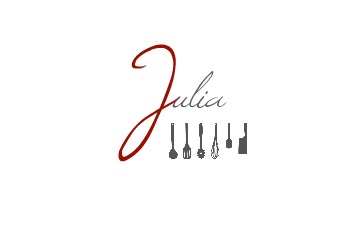 By