This Red Lentil Curry is high on flavour, it's healthy and it cooks in about half an hour. A great winter warmer. Serve with some rice and bread and you got yourself a full dinner!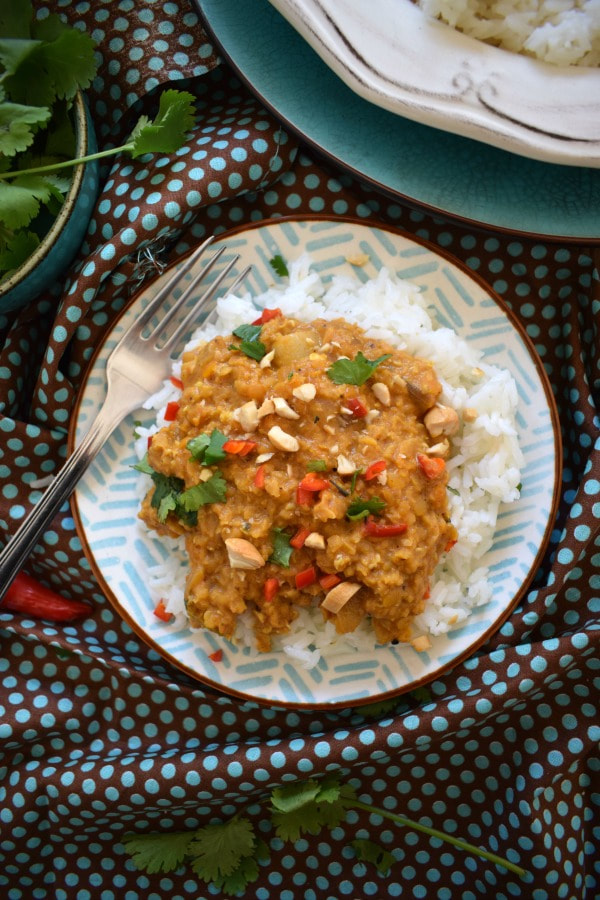 ---
First up thought, I can't take full credit for this recipe, it's from Pinch of Yum and it really is great. If you check out their version, it looks ten thousand times more appealing than mine does. That's just a fact. Right, I didn't follow that recipe to a tee, but it's a pretty close copy. You can take a look at her lentil recipe here and see how much more beautiful it is than mine.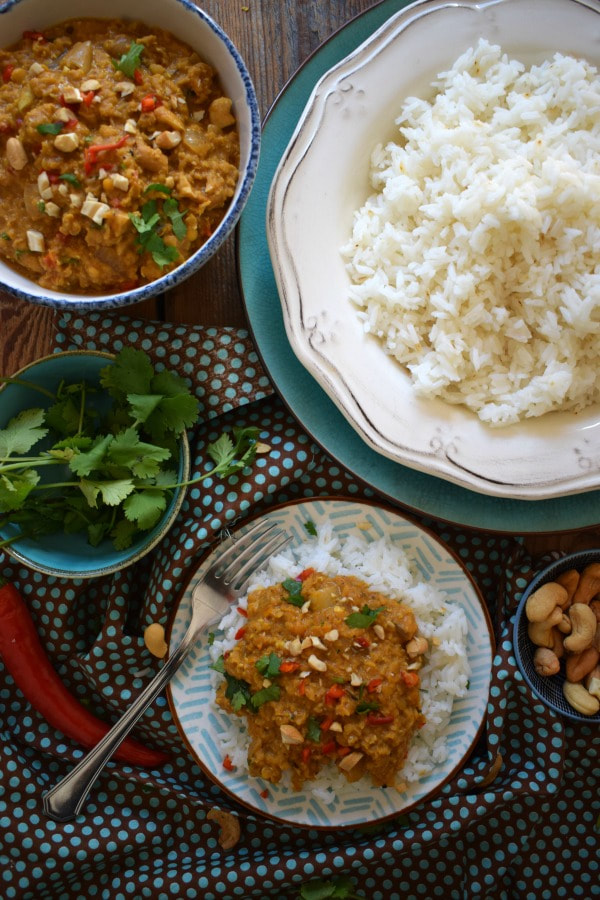 ---
Mushy lentils aside, we are cruising through January quicker than I can blink. If you read my last post, I was talking a little about being productive and positive in the year's gloomiest of months. Yes, January, the month we all love to hate. But I got to say, we are three weeks in and I am still feeling pretty darn good about this month so far.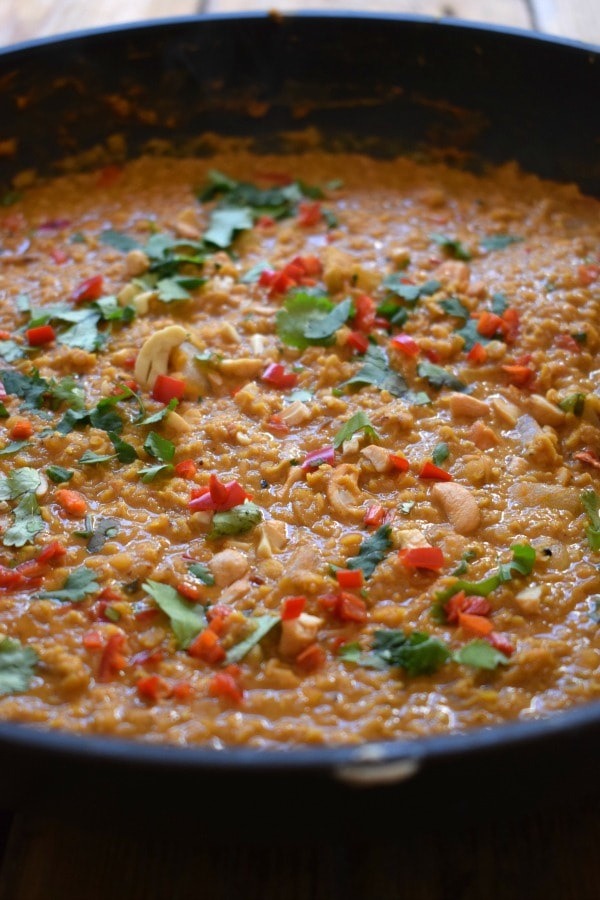 ---
The month is winding down and there's a list as long as my arm of other things I want to accomplish, but I'm not fretting over it. There's always February.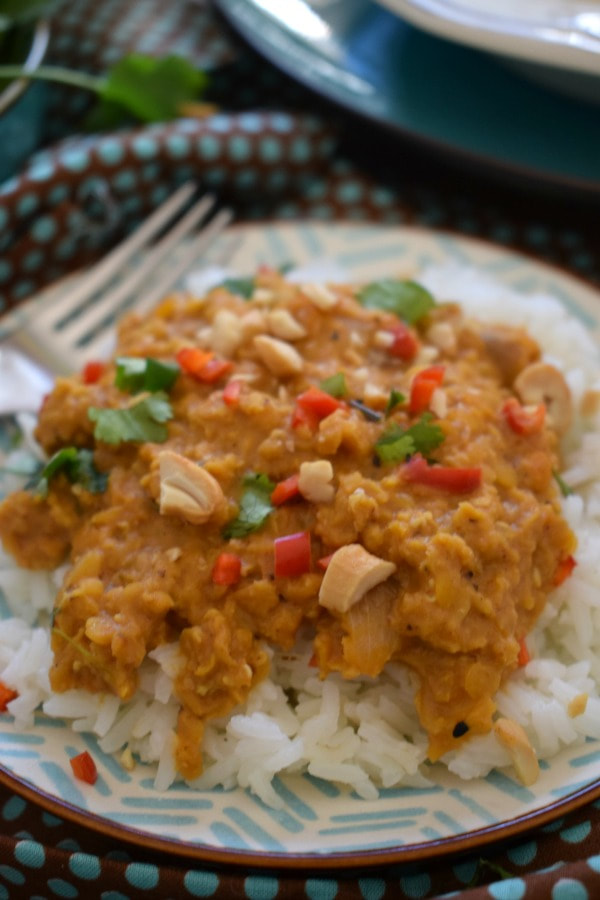 ---
And for the moment, we're going to take a closer look at the lentils.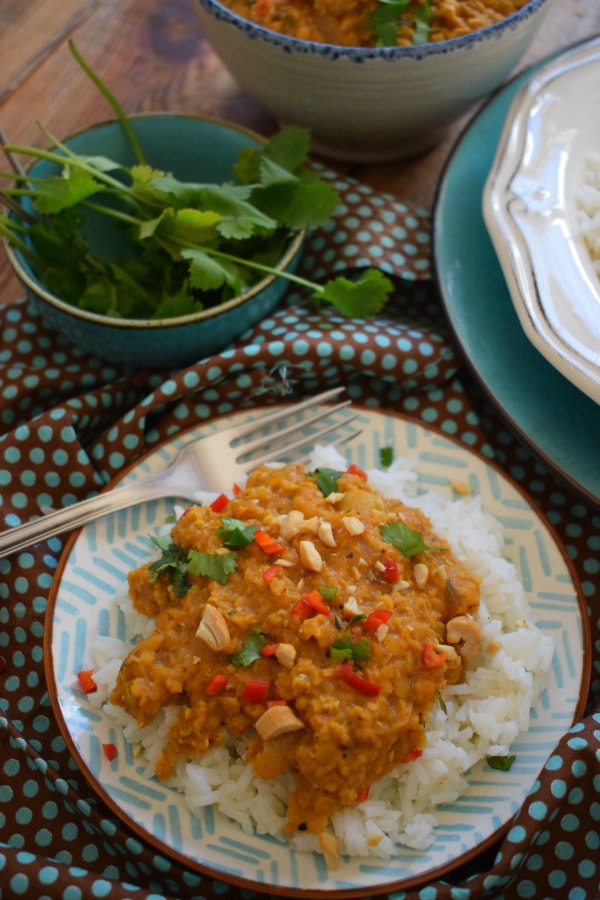 ---
Notes about the lentils
---
Lentils don't need to be soaked, so they are a great legume to cook quickly. You just have to rinse them in cold water and then put them straight on the stove to cook. These cooked in about 15 minutes, so quick.
This wasn't too spicy as the chili I used wasn't the real hot kind. If you prefer your dish more spicy, add a few dried chopped chilies at the beginning with the garlic and ginger. This will do the trick.
I added a few cashew nuts for contrast in texture and I thought they worked really well. If you are not a nut lover or have allergies, just leave them out.
Pictured you will see this served with rice. Personally, I think it needs the rice. Again, if you are looking for a lower calorie meal, or just don't want the grains you can eat the lentils on their own. Still tasty!
And that's pretty much it. A super simple and straightforward dish. Thanks Pinch of Yum!
Happy cooking friends!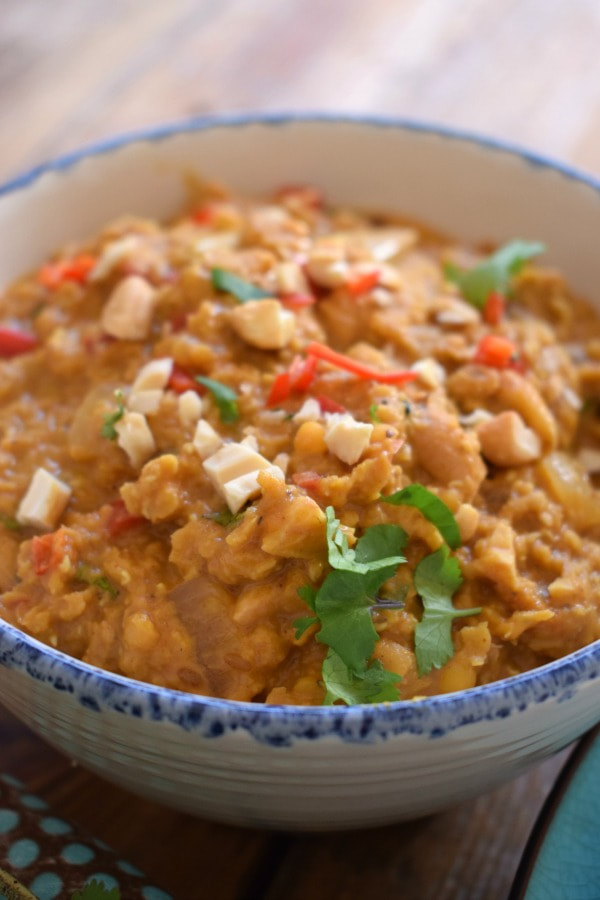 ---
Red Lentil Curry
This Red Lentil Curry is high on flavour, it's healthy and it cooks in about half an hour. A great winter warmer. Serve with some rice and bread and you got yourself a full dinner!
Ingredients
1 1/2

Cups

red lentils

1

small

onion

diced

2

Tablespoons

olive oil

2

Tablespoons

red curry paste

1

Teaspoon

garam masala

1

Teaspoon

hot curry powder

1

Teaspoon

turmeric

Pinch

sugar

optional

4

cloves

Garlic

crushed

1

Inch piece

ginger

grated

1

Red chili

de seeded and finely chopped

2

Tablespoons

tomato paste

1/2

Cup

coconut milk

1/2

Cup

cashew nuts

roughly chopped

Small bunch fresh cilantro. roughly chopped
Instructions
Rinse lentils in cold water. Place in a saucepan and cover with water. Cook for about 15 – 20 minutes or until completely cooked. Remove from heat and drain. Set aside.

In a large skillet set over medium heat, add the olive oil, ginger and garlic. Stir for a minute and add the onion. Stir and cook for 8 – 10 minutes. Until the onion is soft and golden. Add all the spices, red curry paste, garam masala, curry powder, turmeric and the chili. Stir really well and let cook for about 2-3 minutes.

Add the lentils and stir really well. Pour in the coconut milk, stir and bring to a simmer. Add sugar if desired. Cover, reduce heat to low and leave for about 20 to 25 minutes.

Toss in the cashew nuts (reserving a few for garnish) and stir. Remove from heat and garnish with extra cashew nuts and the cilantro. Serve over rice.
*A note on times provided: appliances vary, any prep and/or cook times provided are estimates only.
Nutrition Facts
Red Lentil Curry
Amount Per Serving (1 serving)
Calories 481
Calories from Fat 198
% Daily Value*
Fat 22g34%
Sodium 76mg3%
Potassium 981mg28%
Carbohydrates 53g18%
Protein 22g44%
Vitamin A 1437IU29%
Vitamin C 24mg29%
Calcium 72mg7%
Iron 8mg44%
* Percent Daily Values are based on a 2000 calorie diet.
---
Thanks For Stopping By & Hope to See You Soon!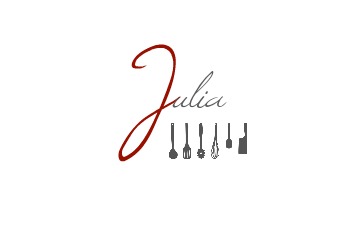 By