Look no further for all your holiday dessert needs. These Ten Decadent Individual Desserts – Perfect for Entertaining are just what you might be looking for. From cheesecake, bundt cakes and mini pies, we've got it all.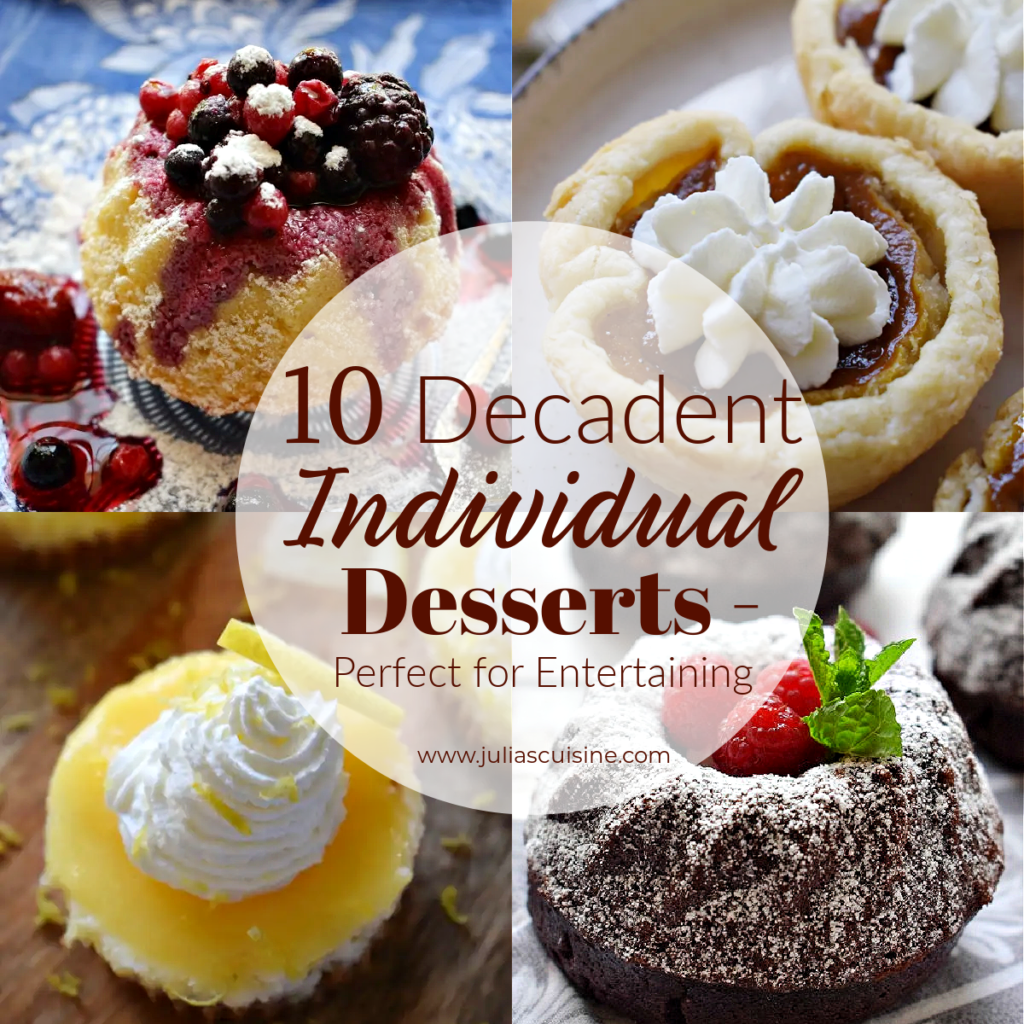 ---
These Individual Black Forest Cheesecakes are perfect for holiday entertaining. This is a perfectly proportioned decadent dessert that will leave you satisfied and not feeling like you're missing the whole cheesecake. A crisp biscuit layer followed by a rich and creamy cheesecake filling, topped with fresh cherry filling and whipped cream. A great after dinner treat to enjoy any time of the year.
---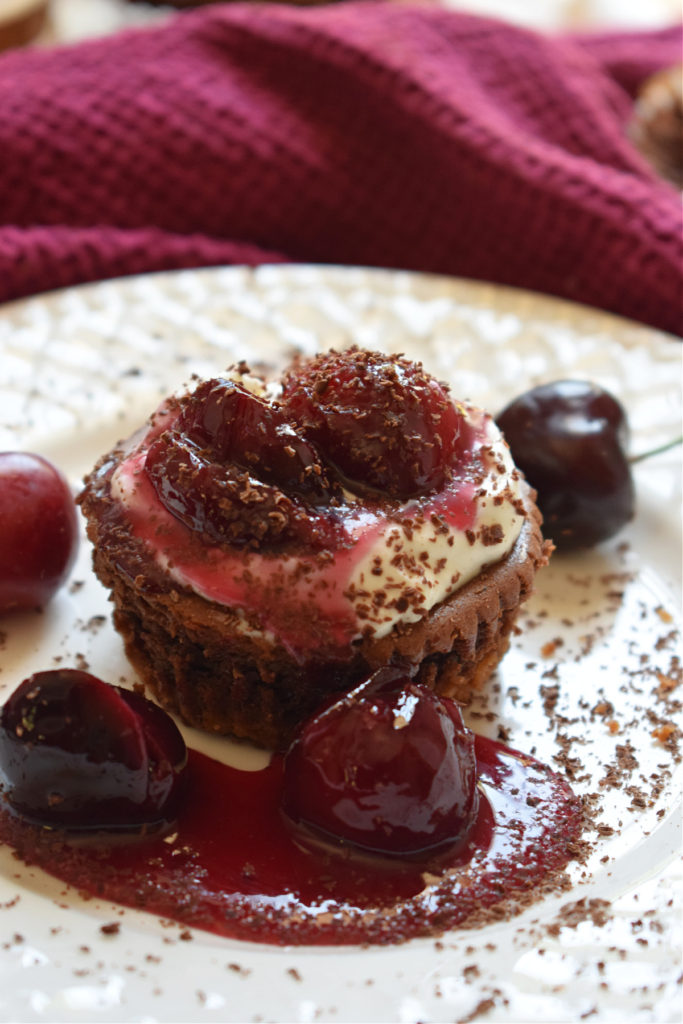 ---
These Fruits of the Forest Mini Bundt Cakes are the perfect individual dessert. Light vanilla cakes filled with fresh whipped cream and topped with cool wild berries. A great dessert for dinner parties, brunches or any holiday entertaining.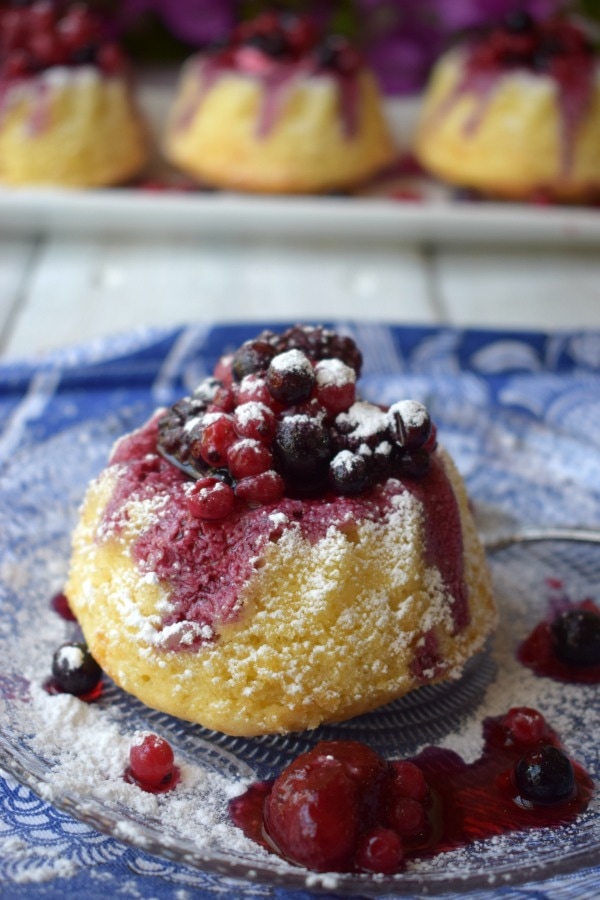 ---
Brighten up any day with these deliciously beautiful Mini Lemon Cheesecakes! Perfectly proportioned, fresh and lemony. A great make ahead dessert for the holiday season.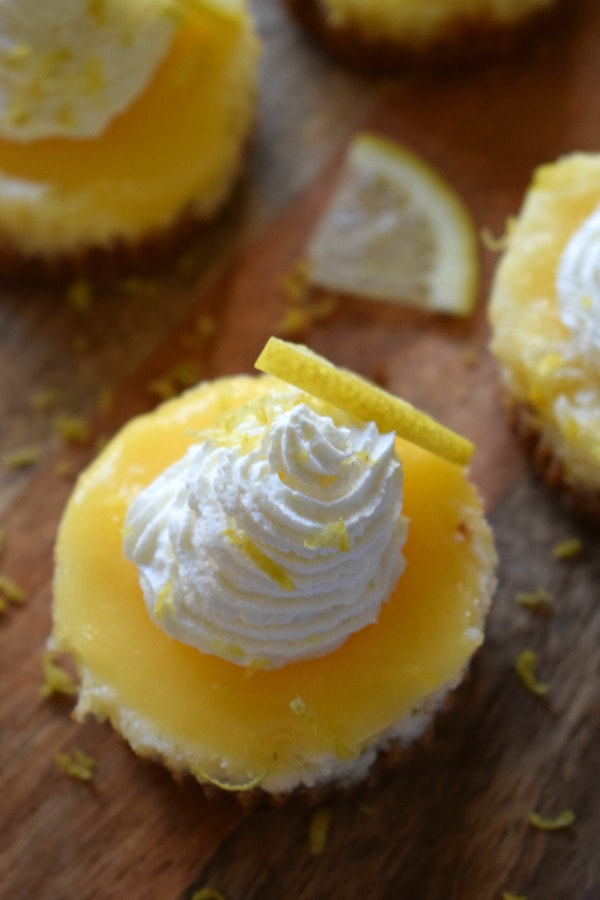 ---
These perfectly portioned Mini Apple & Cinnamon Crumbles are perfect for family dinners and small gatherings. By just using a few basic ingredients, you can make these too! Delicious, comforting and easy to make. These can be prepared ahead of time and baked just before serving.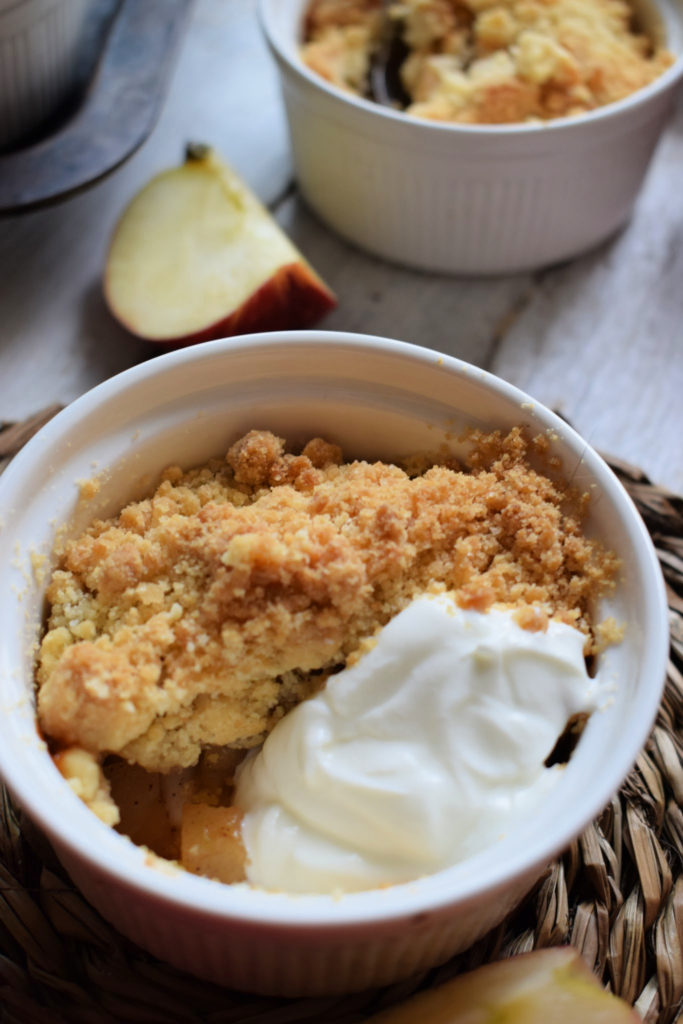 ---
If you love cheesecakes, you need to make these Mini Chocolate Topped Raspberry Cheesecake. What's great about mini cheesecakes is they take no time to bake and the complete cooling time is just an hour. These are made with an easy cookie base and creamy baked filling and topped with melted dark chocolate and a few fresh raspberries. A perfect make ahead dessert for holidays, parties or just for after dinner.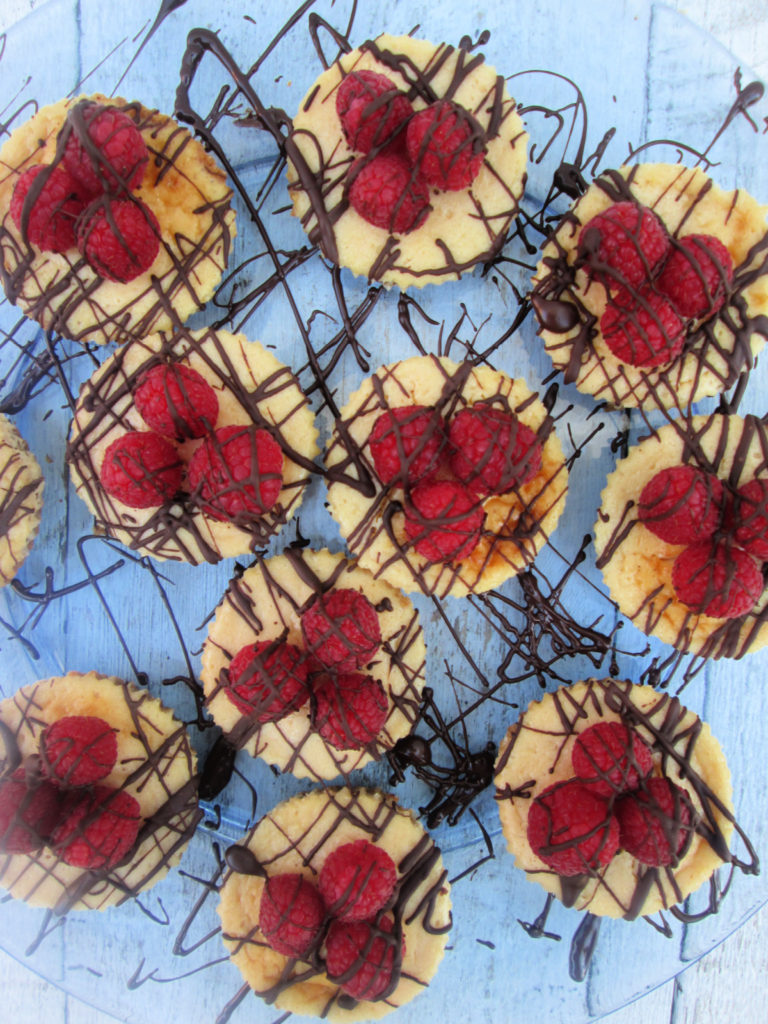 ---
Mini Chocolate Bundt Cakes. Great for Christmas or anytime of year for that matter. I think these little chocolate bundt cakes would add a touch of class and grace to any Christmas dinner table.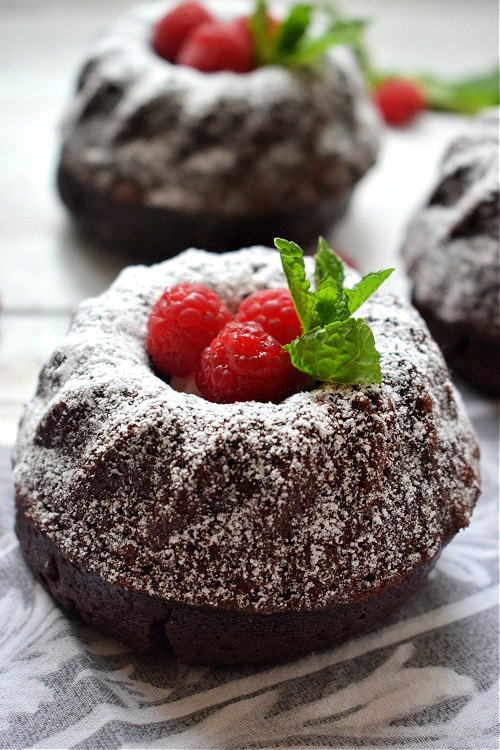 ---
Rich and creamy cheesecake topped with apple pie filling! These Mini Apple Pie Cheesecakes make the perfect fall dessert. A great make ahead dessert for Thanksgiving or small dinner parties.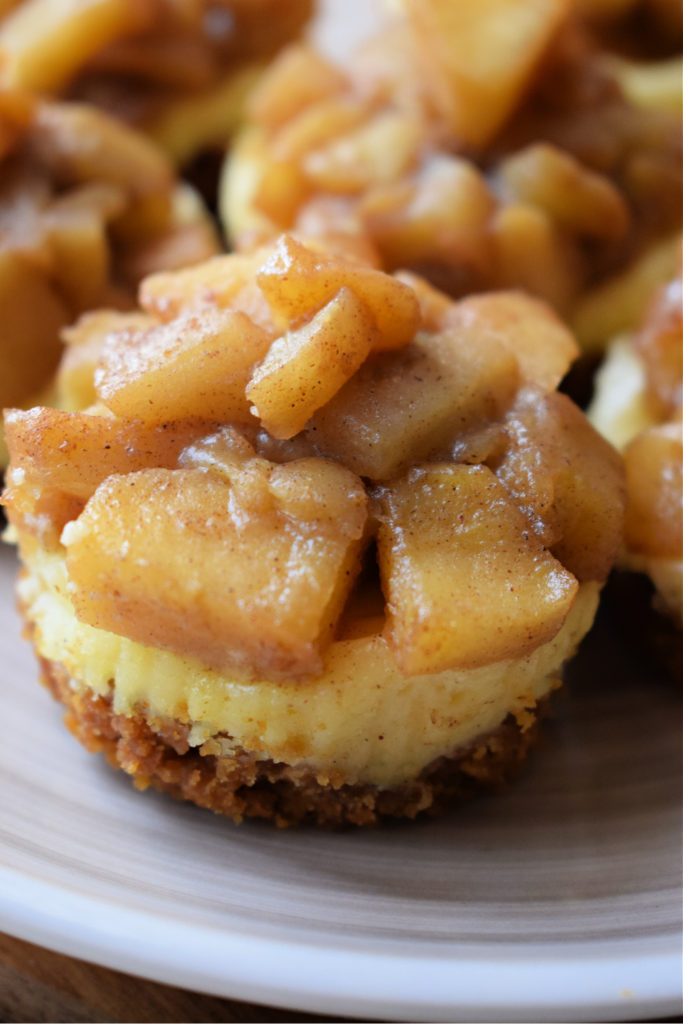 ---
Impress yourself and make this dessert! Using so few ingredients and put together quite quickly, you will see how easy these decadent and impressive Molten Chocolate Lava Cakes come together.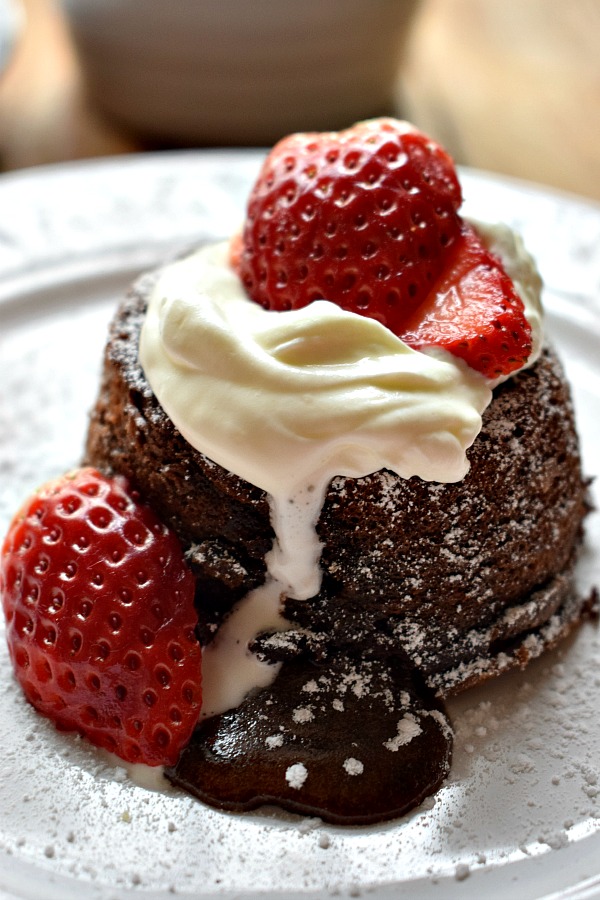 ---
These Single Serve Pumpkin Pies are the perfect after dinner dessert. Made in muffin tins with minimal baking time compared to a big pumpkin pie. A perfect hand held dessert that's great for holiday parties!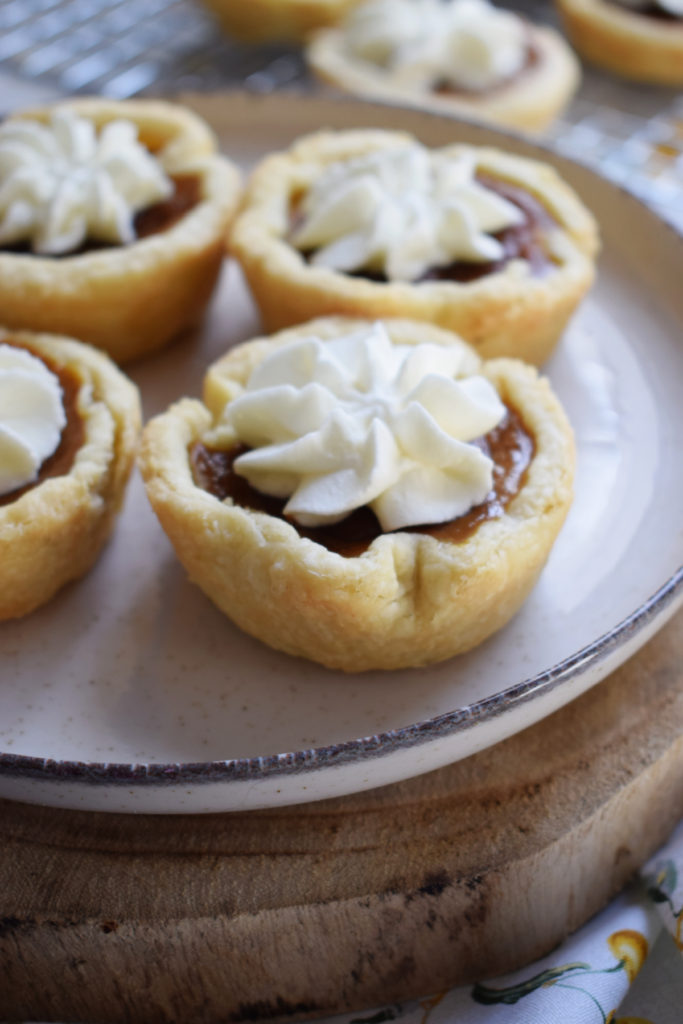 ---
These Mini Apple Pies are perfectly festive. A great little apple pie that you can serve fresh or make in advance and freeze for a special occasion!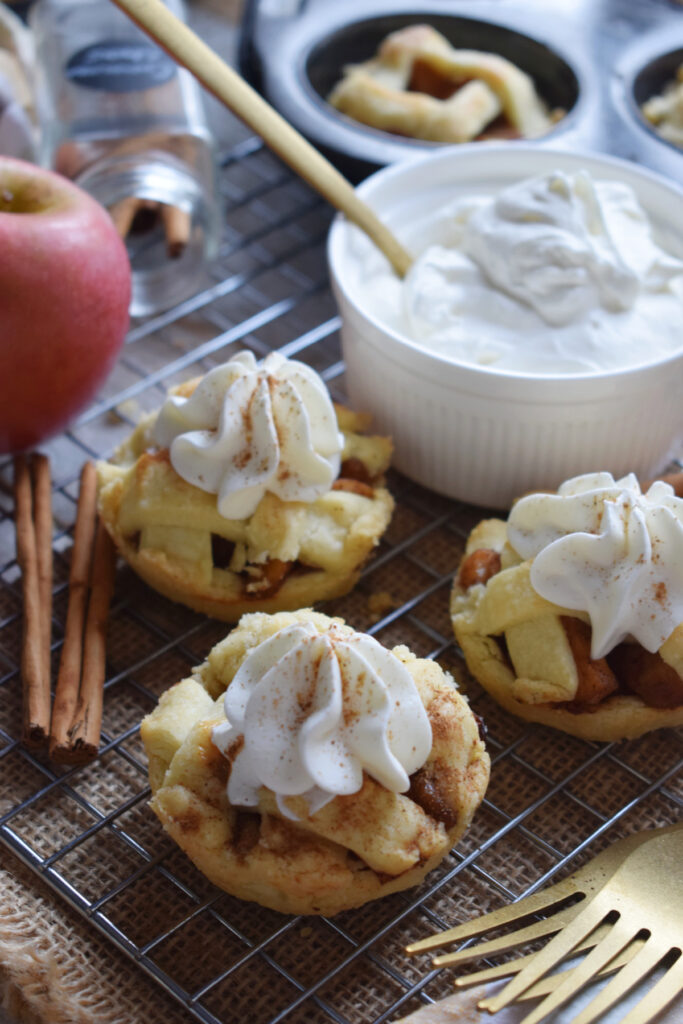 ---
Thanks For Stopping By Today and Hope To See You Soon!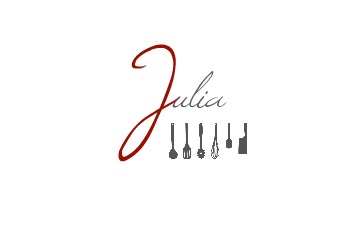 By