I've waited a long time to try my hand at grilled pizza and there is no going back! Well, not until September at least. This Arugula & Basil Grilled Pizza is the way forward in the heat of the summer.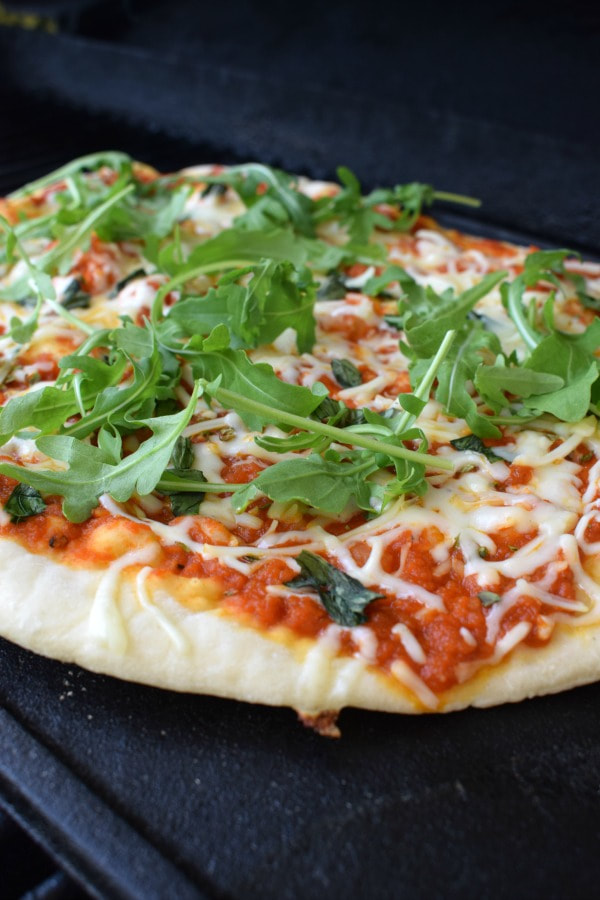 ---
Okay, so I keep hearing the words "Grilled Pizza", like everywhere. Everyone raves about it, I see it all over the internet, in magazines and whatnot. What's the big deal? Can't you just put your pizza in the oven like the rest of the world? I honestly wasn't buying it, at all. I'm old fashioned like that. Like to stick to my own ways. Which I know is stubborn and not the best trait to be honest. I recently heard a good phrase (which I can't remember word for word), but it went something like this. "A true mark of your age is your amount of resistance to change." Eeek! Well, with that noted I need to make some radical changes, pronto. Maybe some tattoos and a mohawk. Maybe not. I'll just start with grilled pizza for now and see where that leads me..haha!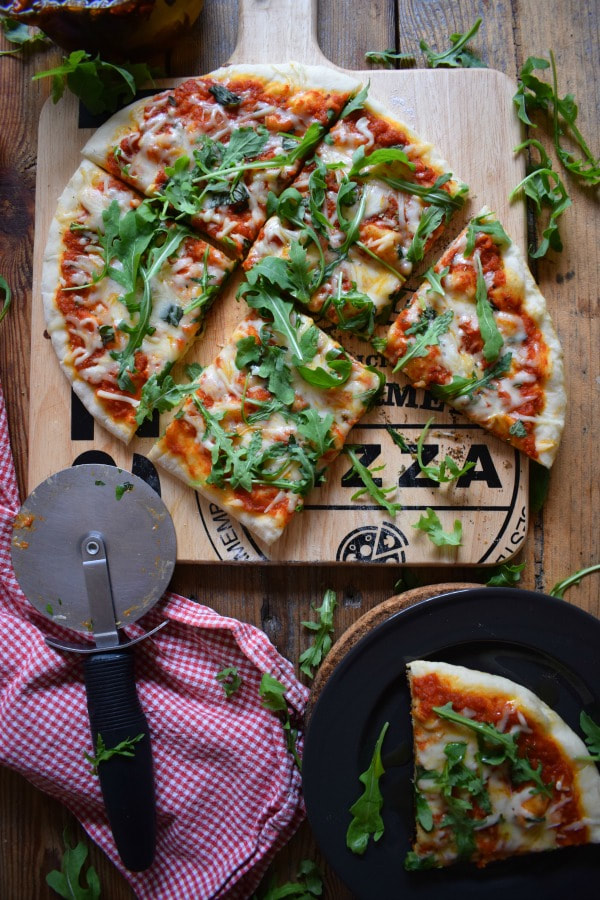 ---
This is how my grilled pizza came about.
Recently a friend gave me a present. Very kind and generous and also very useful as I found out.
The present you ask, was the very cooking/baking stone I used to cook this pizza on. I'd like to add that I have since used it on the barbecue for quesadillas and vegetables. Both successful. I also used it on the stove top at dinner last night and even put it in the oven for scones. It's a keeper and a winner. If you click here, you can see the one I am using. It is reversible and I have used both sides and it cooks evenly and brilliantly. It's heavy as it is cast iron and you have to cook after it as per instructions. I already have a smaller round cast iron grill pan that I used a lot and absolutely love.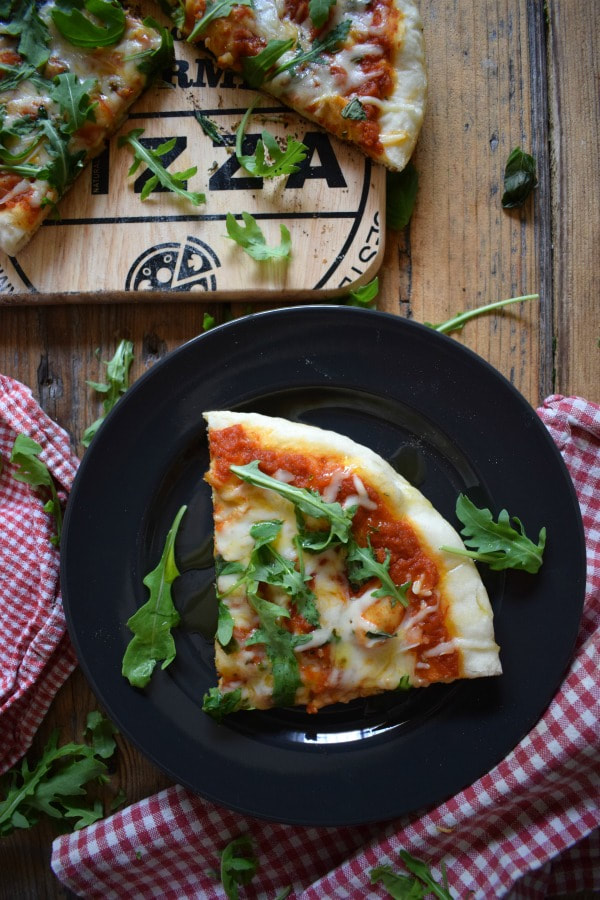 ---
Cooking with Cast Iron
If you have never cooked with cast iron, you should give it a go. I know a lot of people are put off by the sheer weight of the dish and, of course, the cleaning and looking after it. It honestly isn't a huge deal at all and once you are into you, I am sure you will love it. Cast iron is great for cooking any kind of meat on the stove top. It gives a great sear to chicken beef and pork. It also holds heat for a very long time once taken off the heat. This has it plus points and negative points. Plus being if you want to keep something warm for a bit longer, it will do the job for your. Downside, if you don't want to over cook that steak you just cooked to perfection, make sure you take it off right away.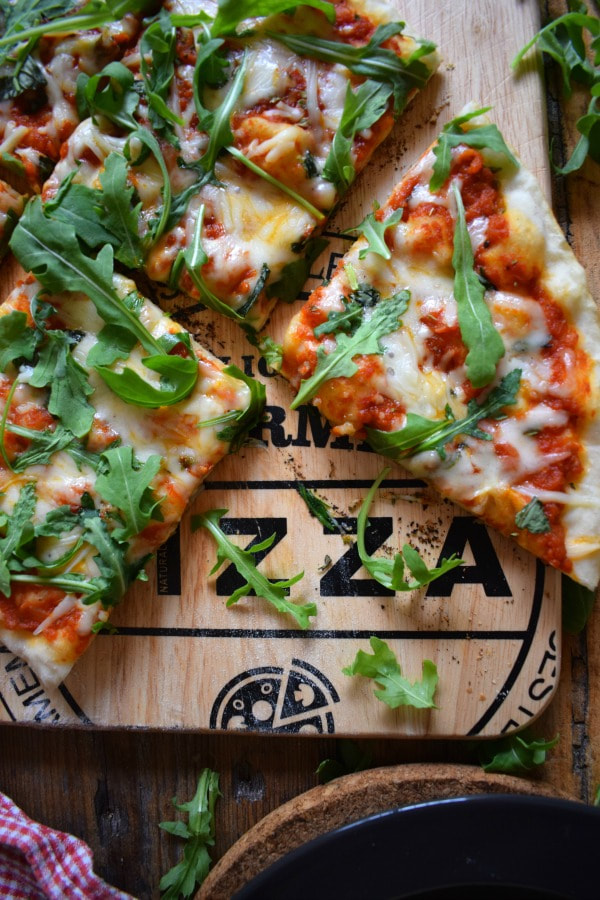 ---
As for grilling pizza, it is absolutely brilliant. As I am not an expert on grilled pizza and can only speak for this one, I am saying cast iron is the way to go. Obviously, you don't need a cooking stone like the one I used, but I am strongly recommending cast iron. I've said that a bunch of time, I know, but it really is the best. Take a look below and see how it all went down.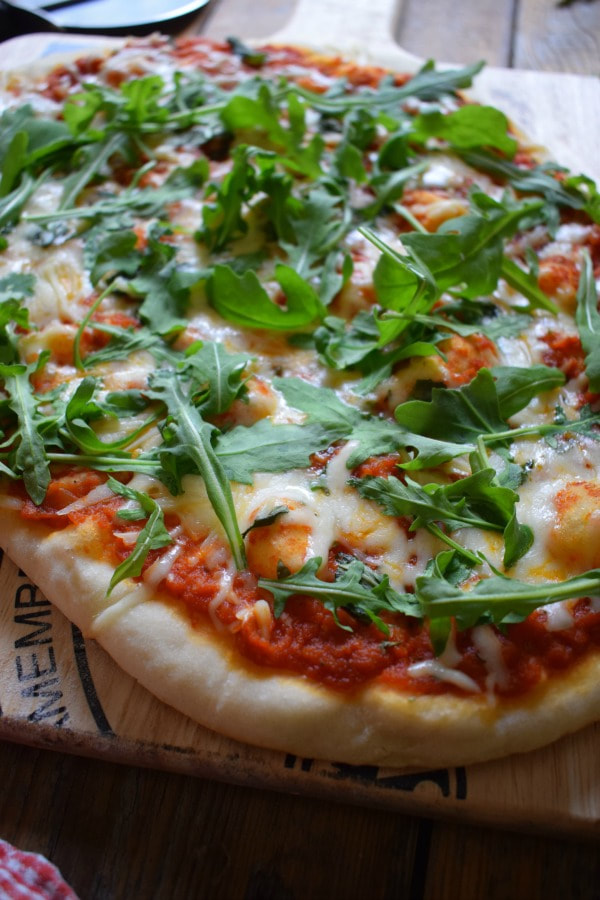 ---
Pizza Notes
Okay, so first of all, I always make my own pizza dough and sauce. I have linked both of those in the recipe below. You can find the link for the pizza sauce here. And you can find the pizza dough here. I have been making both of those for years and years and they are fantastic. Both can be made in advance and kept in the fridge. I quite often have pizza dough on hand in the fridge and it will keep for about a week. The sauce will keep for longer than that. Then it makes for quick meals.
If you are planning to make your dough and sauce from scratch when you are thinking of doing the grilled pizza, you will have to allow much more cooking and pepping time. The time stated below in this recipe is merely for putting the pizza together and then grilling it on the barbecue. I hope this helps with any confusion.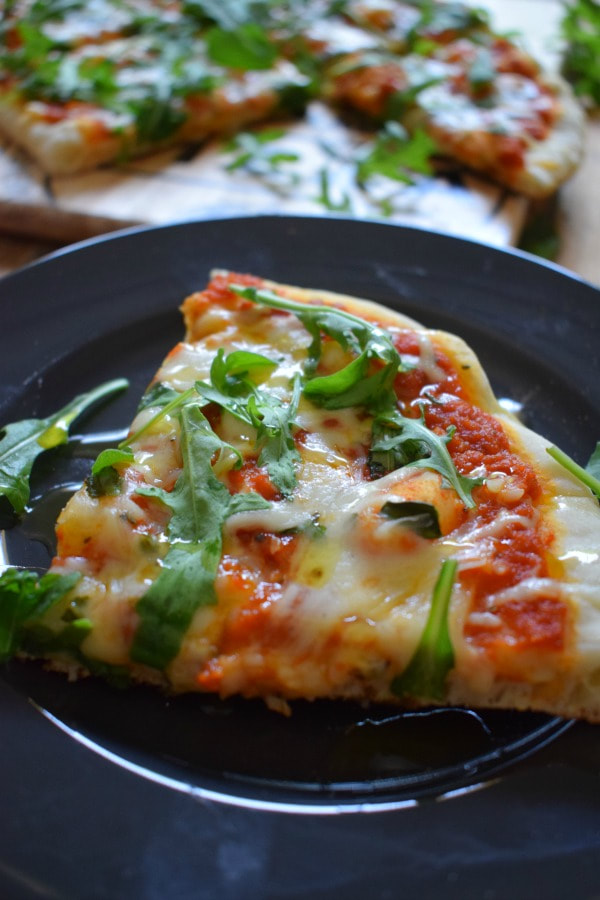 ---
Pizza Notes Continued
This pizza was cooked on a cast iron stone over a very hot gas barbecue. Here's how that happened.
I preheated the stone on the barbecue for about 10 minutes until it was red hot. While it was getting hot, I put the pizzas together. Okay, so you really have to do the pizza on a wooden board that makes it easy for you to transfer the pizza to the stone. I speak from experience.
I rolled the dough out on a floured surface and then put the base on the wooden board with a handle. Then I prepared the pizza as I would normally do. I brought the pizza to the barbecue and gently slid it off the board to the cooking stone. Make sure the board is floured as well, otherwise the dough will stick on and you might have trouble getting it onto the cooking stone. Again, experience!
As soon as you have transferred your pizza, put the lid down on the barbecue and let it cook for about 5 minutes then check it. Because all barbecues vary with temperatures, your cooking time will vary. Mine took about 8 minutes. It will be done when the base is completely crispy and the dough is cooked through.
Remove the pizza and top with fresh arugula and chilli oil for a bit of a kick, if you like!
That just about sums it all up and it was pretty easy and a huge success. I'll be doing it again this week as we all enjoyed it so much.
Happy pizza making friends and keep on trying new things
---
Like what you see today? Don't forget you can follow on Facebook for daily inspiration or over on Instagram where I sometimes do daily cooking videos for fun! I'm also on Pinterest which is a great place that you can save and share your favourite recipes. As well, if you haven't yet, Subscribe to the newsletter. You'll be notified whenever there's a new recipe! You can do that at the top of the page.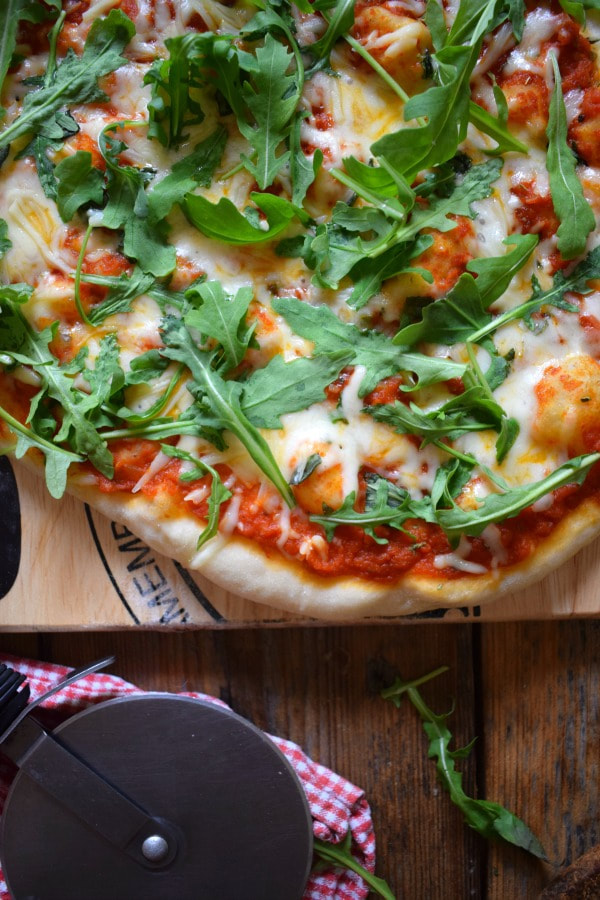 ---
Get the recipe!
---
Arugula & Basil Grilled Pizza
I've waited a long time to try my hand at grilled pizza and there is no going back! Well, not until September at least. This Arugula & Basil Grilled Pizza is the way forward in the heat of the summer.
Ingredients
Dough for 2 pizzas

* see notes section for recipe

1

Cup

Pizza sauce

* see notes section for recipe

4

oz

Mozzarella cheese

Small bunch fresh arugula

Small bunch fresh basil leaves

1

Tablespoon

oregano
Instructions
Place your cooking stone on the barbecue and preheat the barbecue to the highest heat. Put the cover down and leave it to get hot.

On a floured surface roll out the pizza dough to your desired shape. Place the pizza dough on a floured wooden board. Evenly spread out the sauce and top with a sprinkle of oregano, cheese and fresh basil.

Gently transfer the pizza from the wooden board to the baking stone. Put the lid down on the barbecue and cook until crispy at the bottom and cooked though, roughly 7-10 minutes. Remove from barbecue and repeat for other pizza.

Top with fresh arugula and serve immediately.
*A note on times provided: appliances vary, any prep and/or cook times provided are estimates only.
---
thanks For Stopping By & Hope To See You Soon!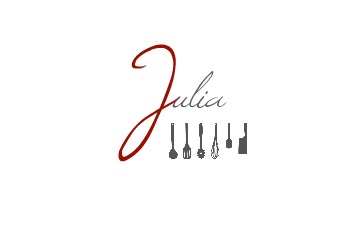 By