Learn How to Make Perfect Pizza at home! Pizza is so versatile and not difficult to make once you understand the basics! Follow along for all the tips and tricks and a whole lot of pizza recipes to get you going!
---
The Basics For Making Pizza
Learn how to make homemade Pizza Dough with ease and how to top your base with a great PIzza Sauce. Check out these posts to learn everything you need to be on your way to perfect pizza every single time!
---
Tips for Making The Best Pizza
You can make the best Pizza Dough and Pizza Sauce in the world, but if you don't have the right tools for the job, you just might not get that pizza perfection. Here's what you'll need.
Parchment Paper

– Use parchment paper to make your pizza on. This way you will easily be able to slide the pizza into the oven.

Pizza Board

– The pizza board is used to slide the pizza into the oven onto the cast iron plate. It will just come off really easy doing it this way.

Heavy hot plate (I use cast iron)

– It's crucial to have a very hot surface to cook your pizza on. Without a hot surface the pizza won't get the crisp base. Ideally, use the best quality and heaviest baking surface you have. You can use a pizza stone, baking steel or a cast iron slab like I use here. Preheat in the oven about 40 minutes before baking your pizza.

Use a very hot oven

– When making Thin Crust Pizzas, preheat your oven to the hottest setting. If you are cooking a thicker crust pizza like the Deep Dish Pepperoni Pizza, set the oven to 425 degrees f/220 degrees c.

Place the rack at the lowest setting

– To ensure a well cooked and crispy base on a pizza, place the oven rack at the lowest setting.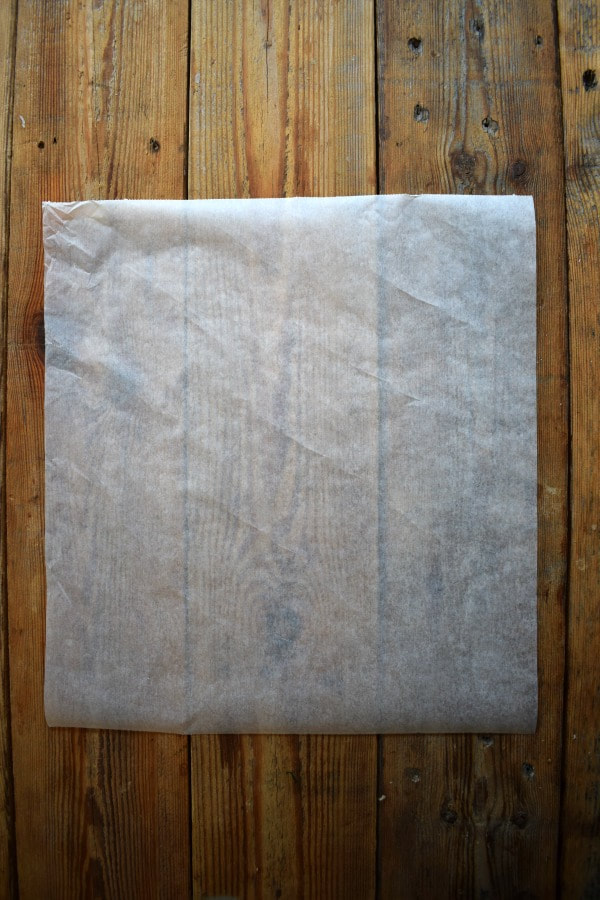 ---
Pizza Recipes Worth Making
Here's more than 10 pizza recipes to get your started to making you pizza at home. From Grilled Pizza, Deep Dish Pepperoni Pizza, Thin Crust Mediterranean Pizza and so many more!
---
---
---
Recipes you Can Make with Leftover Pizza Dough
There is no end to what you can make with leftover pizza dough. You can make dinner rolls, breadsticks, Flatbread, Cinnamon Rolls and so much more!
---
Frequently Asked Questions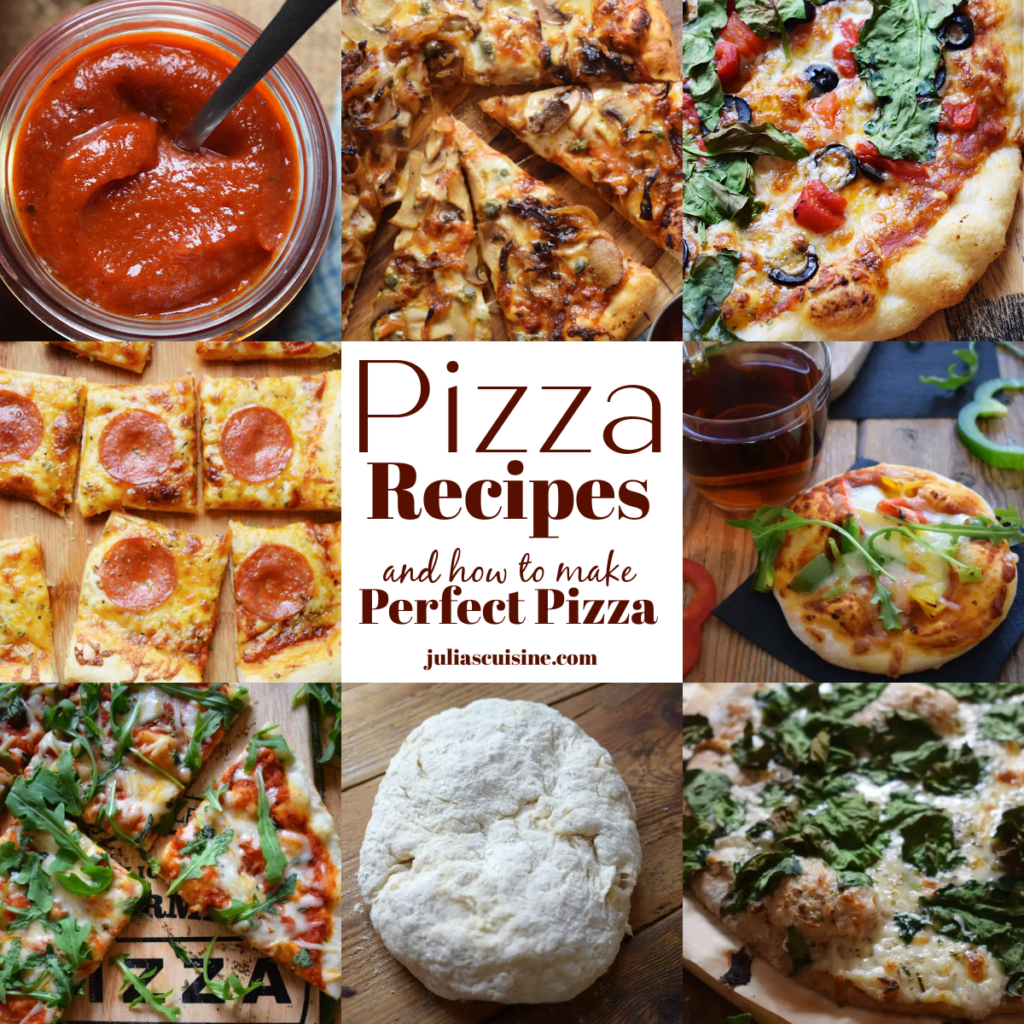 ---
Thanks for Stopping By & Hope To See You soon!
By