Fresh, light and perfect for the summer months ahead. These Feta & Tomato Salad Cups are great as a barbecue side, to bring to a summer pot luck or just to have as a lunch. Made with fresh tomatoes, feta and a special vinaigrette, they sure won't disappoint!
---
---
Well, it seems that summer has truly settled in around here. I'm hot, and I don't mean hot…hahaha. As in pretty much glued to fan 24/7. Oh how nice air conditioning would be right about now.
In all my 23 years of living here in southern Spain, I've never had the luxury of air conditioning. If I'm completely honest, I think if I've gone this long, I can probably tough it out for the long run. I still, to this day, remember my first summer here in 1997 and jumping into a cold bath in the middle of the the night. And if that wasn't enough. I then laid soaking wet cold towels on the marble floor and fell asleep. True story. I might just be somewhat acclimatized now though. No more pre bed cold baths or drenched towels. I'll stick to my fan.
---
And for now, I'll also stick to summer food. We've been having a lot of barbecues lately. Sometimes fancy and sometimes just burgers. It's all good. Last weekend we had some friends over and I did those Grilled Shrimp Skewers with Chimichurri Salsa well as Teriyaki Chicken Skewers. I have to say, when it comes to the barbecue, I love putting things on sticks. In fact there is a round up on the blog of my Top 12 Barbecue Kebab Recipes. Perfect for summer grilling, so you should check it out.
Apart from the grilling recipes, I also made these salad cups and they were a hit. I have made them in the past a few times, but have never managed to get them on the blog. So, today is their day.
These are the perfect little summer bite so take a look below and see how they come together.
Get your ingredients ready
I can't tell you how fresh and delicious these Feta & Tomato Salad Cups are. If you love these ingredients, you will love this salad.
Like I always say, you can't beat fresh ingredients. You know it's going to be great when you start with fresh ingredients.
I used vine tomatoes or heirloom as some may know them. You can use many varieties, but I would avoid the large salad tomatoes. Those are generally firm and a little green in colour. You are looking for a softer tomato that's high in flavour. You could use pear tomatoes or cherry tomatoes. However, cherry tomatoes would be a lot of work getting all those seeds out. So, my ultimate recommendation would be these vine tomatoes.
As for the lettuce, I used small Butter Lettuce so they were perfect for small individual salad cups. You will see it pictured here and it almost looks like a cross between a Romain and an Iceberg head. You could also use endive cups.
---
De seed and dice the tomatoes
Okay, so for this salad I would say the most important part is preparing the tomatoes. So basic, but get it right….hahaha.
You really need to de seed the tomatoes. Don't skip this step. Otherwise, you'll end up with a soggy salad. The best way to de seed a tomato is to cut it half and then quarters. Then you just simply run a spoon through the inside to scoop out all the seeds.
After that, finely dice the tomatoes. You'll see see what they look like a bit further along.
---
Make the Vinaigrette
This vinaigrette is honestly delicious. It would be great for so many salads but worked wonderful in this particular Greek Style one. I say Greek Style because, clearly, it isn't a Greek salad. But inspired by using the Feta and tomatoes.
Vinaigrettes are so easy to make and so versatile. They always have the base of oil and vinegar and then you choose what you would add to give it the desired flavour. This particular one has a touch of oregano, the finely minced green onions and honey. The honey takes away from the sharpness and adds a just a touch of sweet.
---
Putting together the Salad
In a large salad bowl, combine the tomatoes, feta and diced red onion. Toss it all together and give it a stir up.
Yes, this can be done in advance.
---
Add the Vinaigrette
Pour over the vinaigrette and stir well. As I previously said, the salad can be prepared up to this stage, covered and popped in the fridge until serving. In fact, it does enhance the longer it sits in the fridge. That being said, it's delicious freshly made.
I love this vinaigrette and have used it many times including my Avocado and Corn Salad.
---
Putting together the Salad Cups
Okay, so as much as we love that vinaigrette flavour for our salad, we don't want it in the actual cups. They will go soggy super quick if you don't strain off the excess vinaigrette.
The best way to fill the salad cups is to use a slotted spoon to remove excess vinaigrette. So just simply scoop up some salad and fill up the leaves.
Remember, only do this just ahead of serving. If you do this in advance, the leaves will wilt and go soggy. So, make sure it's the last thing you do before serving.
---
The Perfect Summer Salad in a Cup
Make these this summer and you won't be disappointed. I've already made them twice in the past 5 days. And I'm sure I'll probably make them again this weekend with a barbecue . If you are looking for something fresh, light and a little different, give them a try. My Mediterranean Vegetable and Chicken Salad is also fresh, light and perfect for summer.
They would be a great addition to any summer barbecuing, picnics or pot lucks. Just remember, not to add the filling to the salad cups until just before serving.
---
Looking for More Ideas
Here are a few other salad cup ideas that you might like to check out if you like these Feta & Tomato Salad Cups.
All these ideas are great for entertaining and gatherings. What makes food in a salad cup great is that it becomes a finger food and it's easy to pick up on the spot and eat! No forks required.
---
Well friends, I hope you get a chance to take a look at these delicious Feta and Tomato Salad Cups. They are dee-licious! And they would go really great alongside the Roasted Spatchcock Chicken if you are looking to turn them into a meal.
I'll see you all on Friday with a hot off the press recipe. I'm still on the fence what I'll be sharing this Friday. It's a current toss up between a summer dessert or a healthy one pot quinoa meal. The two are just about ready to go, so we'll see!
Have a great Wednesday and keep on cooking.
Like what you see today? Don't forget you can follow on Facebook for daily inspiration or over on Instagram where I sometimes do daily cooking videos for fun! I'm also on Pinterest which is a great place that you can save and share your favourite recipes. As well, if you haven't yet, Subscribe to the newsletter. You'll be notified whenever there's a new recipe! You can do that at the top of the page.
---
---
Get the recipe!
---
Feta & Tomato Salad Cups
Fresh, light and perfect for the summer months ahead. These Feta & Tomato Salad Cups are great as a barbecue side, to bring to a summer pot luck or just to have as a lunch. Made with fresh tomatoes, feta and a special vinaigrette, they sure won't disappoint!
Ingredients
4

Heirloom tomatoes

de seeded and diced small

1/2

Red onion

peeled and finely diced

1/2

green onion

finely minced

1 1/2

cups

feta cheese

cut into small cubes

2

heads

butter leaf lettuce

1/4

cup

olive oil

3

tbsp

white wine vinegar

1

tbsp

honey

1/2

tsp

oregano

1/2

tsp

salt
Instructions
De seed and finely dice the tomatoes. Dice the red onion and cube the feta cheese. Wash and prepare the salad leaves

Make the vinaigrette. In a small bowl or jar, combine the olive oil, vineger, oregano, minced green onion, honey and salt. Stir in a bowl or shake in a jar.

In a large salad bowl, add the tomatoes, feta and onions. Toss well. Pour over vinaigrette and stir really well to combine.

Arrange all the salad leaves on a large plate or platter. Using a slotted spoon, spoon out the salad mixture and fill the cups. Repeat until mixture is finished.

Can top with finely minced parsley if desired. Serve immediately.
*A note on times provided: appliances vary, any prep and/or cook times provided are estimates only.
Notes
Do not fill the salad cups until just before serving.  Otherwise, they will go soggy.  You can make the salad in advance and keep in the fridge until just before serving . Make sure to use a slotted spoon when filling the salad cups to remove the excess vinaigrette.
Nutrition Facts
Feta & Tomato Salad Cups
Amount Per Serving (6 people)
Calories 217
Calories from Fat 153
% Daily Value*
Fat 17g26%
Cholesterol 33mg11%
Sodium 621mg27%
Potassium 360mg10%
Carbohydrates 10g3%
Protein 7g14%
Vitamin A 2651IU53%
Vitamin C 14mg17%
Calcium 214mg21%
Iron 1mg6%
* Percent Daily Values are based on a 2000 calorie diet.
---
Thanks for stopping by and hope to see you soon!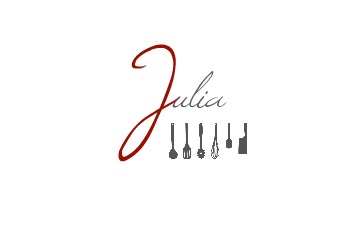 By