Perfectly tender grilled shrimp served with a spiced chimichurri salsa. You're going to want to make this soon! These shrimp skewers can be put together in no time at all and are great for summer entertaining. Make them this weekend!
---
Have you ever had the chance to try chimichurri salsa? It's fantastic and I think everyone should try it at least once.
I'm a bit of a late bloomer to this salsa and I absolutely love it. I only discovered it about a year ago watching a fellow food blogger make it in a video on Instagram. It looked so good using those few simple and fresh ingredients. So, I had to make it.
If you've never tried it or even hear of it, it's an olive oil based salsa loaded with fresh parsley, garlic and a few chilies for a kick. It's fantastic. It originates from Argentina but is well know around the world these days. You see other varieties using cilantro, but I personally think that parsley is king for this salsa.
My first attempt wasn't too great. In fact, it was inedible. I kind of overdosed on the olive oil And you guessed it right, it tasted like straight olive oil. So, I played around with amounts and came up with this perfect mix. Check it out below and make it the next time you fire up the grill.
---
The other day I got it into my head that it would be fantastic with grilled shrimp. I love all things shrimp, like my Spiced Honey Lime ShrimpI was right! It was so delicious and we could have easily eaten more. In the past I've made this sauce with grilled pork and even chicken. This was the first time trying it out with shrimp and I'll be making it again really soon. Take a look below how easily these Grilled Shrimp Skewers with Chimichurri Salsa come together.
---
The Ingredients
Here are all the beautiful fresh ingredients. You can't beat fresh.
Let's talk shrimp. Okay, I always buy my shrimp in the freezer section. The ones that that are raw and in their shells. So, you have to clean them. It's my personal preference. I find the pre peeled ones are loaded with water and when you defrost them, they are so tiny. But that's just my experience. If you prefer those for convenience, use them.
And the rest of the stuff is pretty self explanatory from the photo.
I used fresh cayenne peppers. These are a bit on the spicy side, so adjust accordingly . You can use what ever type of chilies you like. If you prefer a milder sauce, use less of the cayenne or use a different chili. Just to be clear, this sauce was a beautiful blend and not too spicy. I recommend when using spices in a salsa, taste as you go to made sure it isn't too spicy for your own taste buds.
---
Marinade the Shrimp
This is a super quick and easy marinade. You'll see the full ingredient list and measurements in the recipe below. It's just olive oil, lemon juice, a chopped chili, garlic, salt and pepper.
Only marinade the shrimp for about 5 minutes. The acid in the lime will literally start to cook the shrimp. So try not to leave them too long.
---
Make the Chimichurri Salsa
It's preferable to chop the parsley not put it through a food processor. You are looking for a salsa that has pieces of the herb, you don't want a puree. If you search for this salsa, you will find so many that are done in a food processor. I, personally, don't recommend. A sharp knife is your best friend in the kitchen. And with that being said, finely chop the parsley. You are basically looking to have it minced.
---
Add the parsley to a bowl with the olive oil, chilies, garlic, vinegar, salt and pepper. Let it sit for few minutes while you get the shrimp ready to cook.
Skewer the shrimp. For this recipe I skewered 5 on a stick. You can do how ever many or few as you prefer. I leave the tails on as you will see in the photo. For no other reason than it looks nice…haha.
---
Cooking the Shrimp
Shrimp are so easy to cook. They are also so easy to overcook. So, don't leave the barbecue. My husband is famous for putting stuff on the grill and walking away. Don't be like him. You want them fresh and juicy. So, cook them on a preheated barbecue over medium heat. Cook each side for about 2 – 3 minutes. It might be a bit less, so keep an eye on them. You will notice the colour change from opaque to white through the center. Then they are done. So haul them off that barbecue.
---
perfectly grilled shrimp straight off the barbecue
Ta-da! Don't they look fantastic? If I'm completely honest, they are great just like this. But we're elevating them today to a whole new level with that chimichurri salsa. So, don't skip the salsa.
---
How to Serve the Shrimp
Serve them hot off the barbecue with the salsa on the side or poured straight over the shrimp. I can't express enough how delicious these were. I'm already planning to make them again this weekend. I usually marinade shrimp in lemon juice and never lime. Well, the lime juice gave a whole new flavour to these shrimp. So, it might be the new way forward.
---
A few Other Shrimp Options you Might Like
As delicious as these are, I'll share a few other shrimp recipes that you might be interested in as well. These are all appetizers and I didn't realize I had so many. And there are even more not listed. If you search for shrimp in the search bar, you'll find even more. I guess we like shrimp!
---
Well, that sums up your Friday recipe. Hope you like what you see.
I'm back to the kitchen in a minute to get a barbecue ready. We're having a beautiful day and, like most people, we're all still at home. So a Friday afternoon barbecue seems like the right thing to do. Looking forward to sitting outside with some good food, wine and the family will have to do…hahaha!
Cheers to the weekend and make the shrimp!
---
Grilled Shrimp Skewers with Chimichurri Salsa
Perfectly tender grilled shrimp served with a spiced chimichurri sauce. You're going to want to make this soon! These shrimp skewers can be put together in no time at all and are great for summer entertaining. Make them this weekend!
Ingredients
For the Shrimp:
30

shrimp

peeled, cleaned and de veined

Juice of one lime

1

tbsp

olive oil

1

dried chili

finely chopped

2

garlic cloves

crushed

1

tsp

salt

1

tsp

black pepper
For the Chimichurri Salsa:
1/4

cup

olive oil

1/3

cup

parsley

minced or very finely chopped

2

tbsp

sherry vinegar

3

garlic cloves

crushed

2

fresh chilies

de seeded and finely chopped

1/2

tsp

oregano

1/2

tsp

salt

1/2

tsp

black pepper
Instructions
Make the Salsa
Add all the salsa ingredients to a small bowl and stir well. You can keep it on the counter or it in the fridge to chill. This salsa is best fresh but will keep up to 24 hours in the fridge
Prepare the Shrimp
If using shrimp in their shells, peel and clean them first.

Make the marinade by adding the lime juice. olive oil, chilies, garlic, salt and pepper to a small bowl and whisk to combine.

Pour the marinade over the shrimp and leave for about 5 minutes.

Skewer the shrimp on either wooden or metal skewers.

Cook over a medium heat preheated barbecue for 2 -3 minutes per side. Spoon over extra marinade while cooking. Shrimp with turn white on the inside and pink on the outside when fully cooked.

Remove from the barbecue and serve with the chimichurri salsa.
*A note on times provided: appliances vary, any prep and/or cook times provided are estimates only.
Notes
I used two fresh cayenne peppers.  These are a little on the spicy side, so adjust according to taste.  You could use jalapeños or fresno peppers.  Ideally fresh peppers are needed for this recipe, but if you only have dried cayenne peppers, use those. 
Nutrition Facts
Grilled Shrimp Skewers with Chimichurri Salsa
Amount Per Serving (1 skewer)
Calories 117
Calories from Fat 81
% Daily Value*
Fat 9g14%
Cholesterol 76mg25%
Sodium 818mg36%
Potassium 48mg1%
Carbohydrates 1g0%
Protein 6g12%
Vitamin A 303IU6%
Vitamin C 6mg7%
Calcium 53mg5%
Iron 1mg6%
* Percent Daily Values are based on a 2000 calorie diet.
---
Thanks for stopping by and hope to see you soon!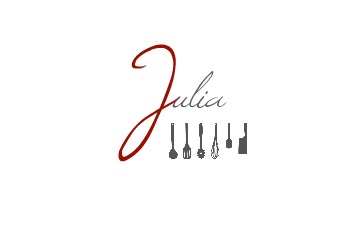 By