This Roasted Butternut Squash & Apple Bruschetta really is delicious. It really is the best fall appetizer using seasonal ingredients on top of soft cottage cheese and topped off with sweet balsamic reduction. Could be great on your Thanksgiving table this year.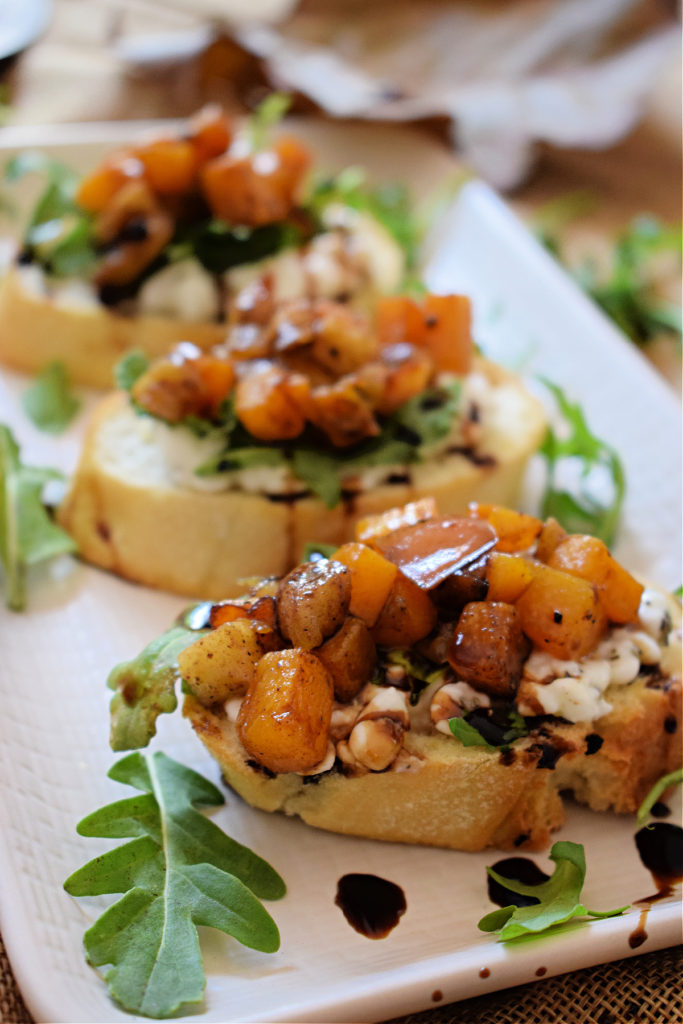 ---
---
Who's ready for pumpkin season? Well, I'll all in! I'm ready and I've been waiting all through September for the clock to turn to October to finally be able to bust into those things. I have a squash in the kitchen as we speak waiting for me to do something with it. I'm still working on that one and for the meantime it looks perfectly pretty sitting on the kitchen counter.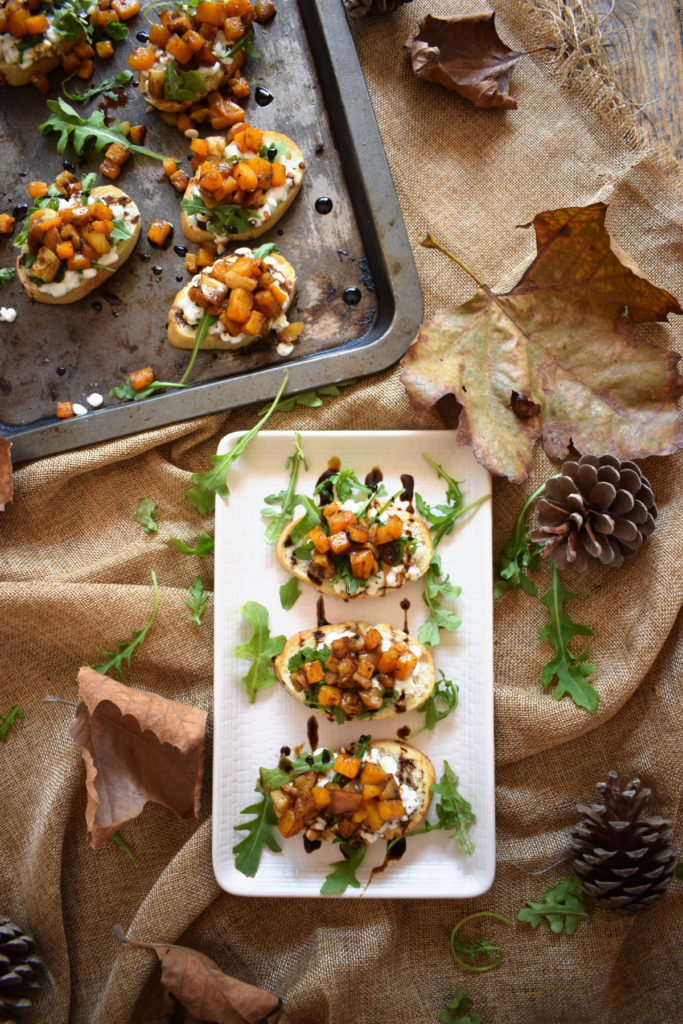 ---
Okay, so I just need a second to talk about…..Christmas. Eeek! I know I said that word. If you know me or you have been reading my blog for a while, you will probably know that I do love Christmas. Come December I am decking all kind of halls and can't get enough of Home Alone, Lampoons Christmas Vacation and everything that goes with it. I truly love Christmas. But in October? Ummmm, not so much.
DON'T MISS More Than 20 Sweet & Savoury Ways To Embrace Fall! A great collection of fall recipes!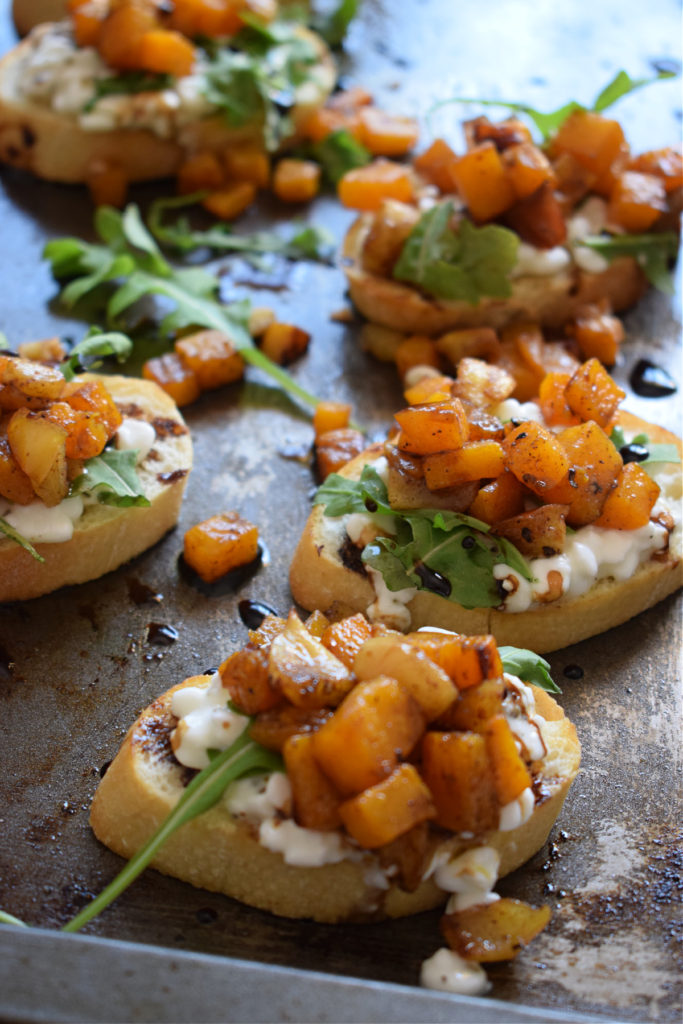 ---
Now I know many of you have probably been dealing with tinsel donning you local shops since August. For us here in Spain it's always been later, like much later. And I have really always loved that. How they embrace Christmas in December. Which funny enough, is the month it falls in…ha!
So on Monday I went up the road to my local supermarket to pick up a few things. And there in the produce isle taunting me out of the corner of my eye, was a bright red reindeer festooned display! I shuttered and walked away. I'm just not ready. Pumpkins, Halloween and Thanksgiving, all yes. But Christmas, not yet please.
Now let's look at this pretty little appetizer.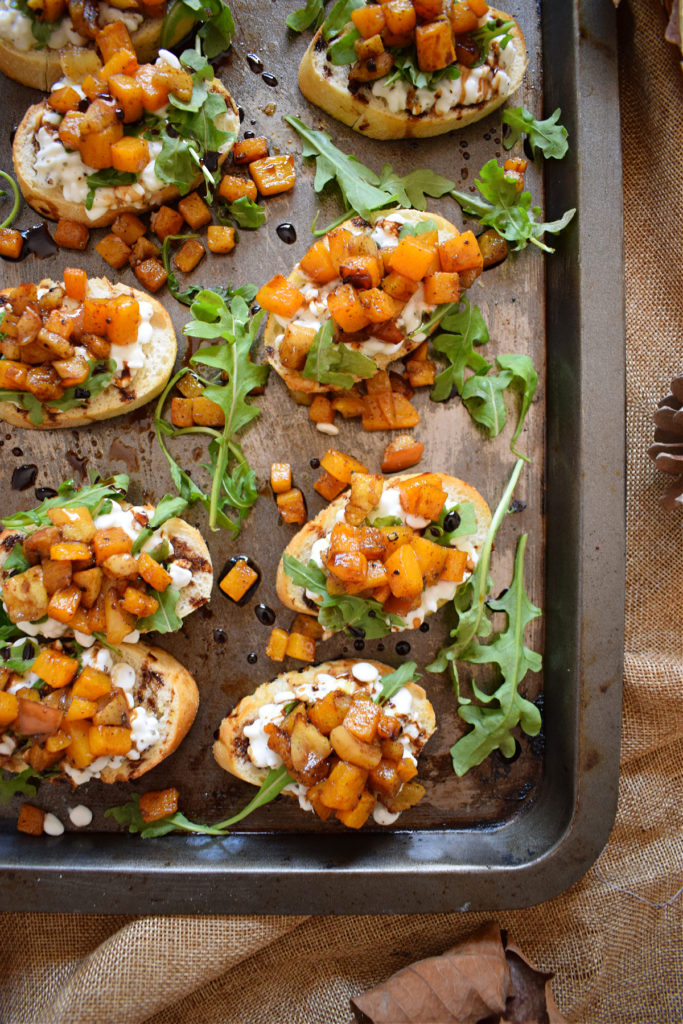 ---
Notes about the bruschetta
The first thing I want to say about this is that it really is at its best star quality when it's first made. I ate one straight out of the oven and it was so good. Absolutely delicious. A bit of sweet, tangy, creamy, crunchy…just all wonderful flavours and textures. A total win!
---
Cut the Apples and Squash Small
I cut the pumpkin and apples to about 1/2 inch cubes. This seems a nice size for the topping bruschetta. I had the pumpkin and apple mixture out of the oven for about 15 minutes before I topped the bread and this was just fine. It was at room temperature and it worked perfect.
---
Don't Assemble Until Just Before Serving
Downside because of the cottage cheese and heavy toppings they don't stay crisp for very long. After about 10 minutes they start to lose their luster shall we say. Still good, but the bread loses it's crunch and the arugula will wilt a bit. But all that aside, it was still a huge success. If you are used to making bruschetta of any type, you will be familiar with the fact that they are simply best fresh.
And that really sums up the bruschetta. A wonderful fall inspired appetizer that sure to win over crowds that love pumpkin!
Happy cooking friends and I'll be back tomorrow with something comforting.
---
---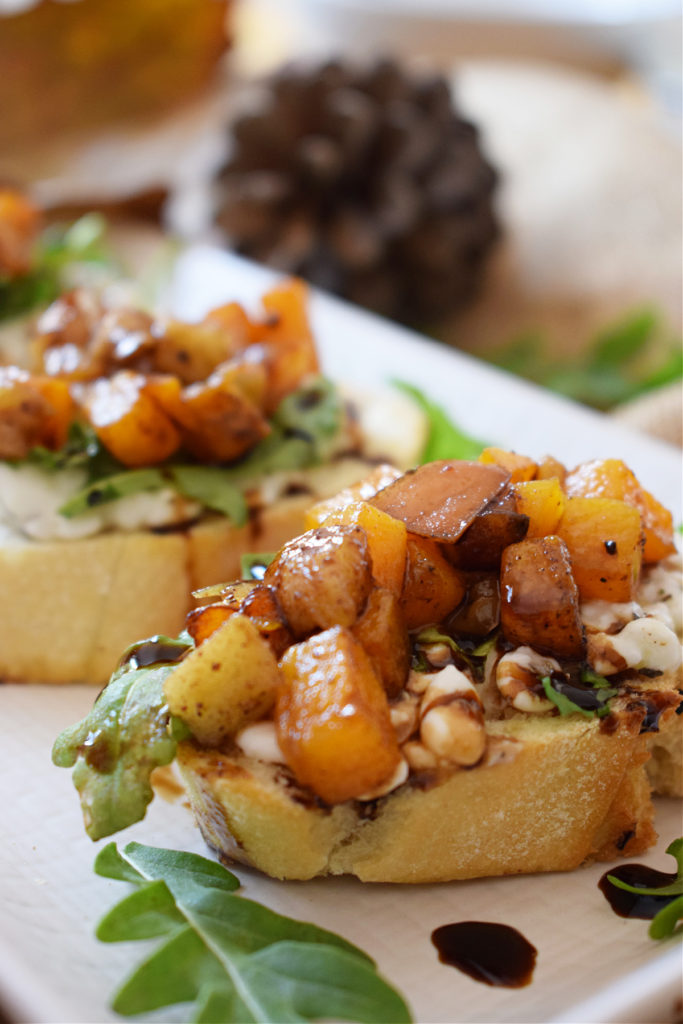 Here's Some More Great Bruschetta Recipes You Might Like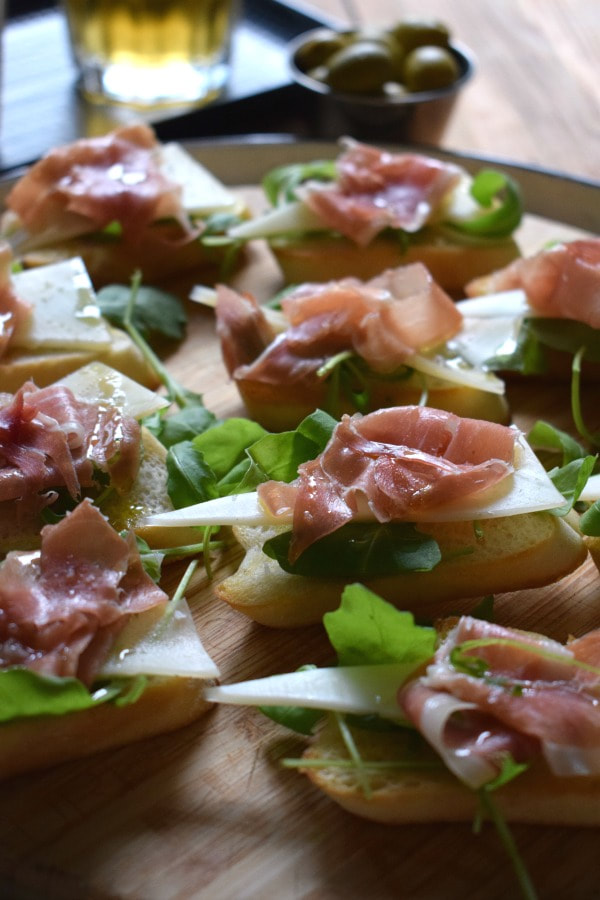 Like what you see today? Don't forget you can follow on Facebook for daily inspiration or over on Instagram where I sometimes do daily cooking videos for fun! I'm also on Pinterest which is a great place that you can save and share your favourite recipes. As well, if you haven't yet, Subscribe to the newsletter. You'll be notified whenever there's a new recipe! You can do that at the top of the page.
Get the recipe!
---
Roasted Squash & Apple Bruschetta
Here's your perfect appetizer for fall and Thanksgiving. Roasted Butternut Squash and Apple Bruschetta has all the earthy flavours wrapped up in a perfect little bite.
Ingredients
1

baguette

cut into 12 slices

2

Cups

butternut squash

diced, approximately two 1- inch piece rounds of squash

1

apple

diced

1

Cup

cottage cheese

Handful fresh arugula leaves

1/2

Teaspoon

cinnamon

1/4

Teaspoon

nutmeg

1/2

Teaspoon

dried sage

1

Teaspoon

salt

divided

1

Teaspoon

black pepper

divided

2

Tablespoons

olive oil

divided
Instructions
Preheat oven to 350 degrees F.

Evenly spread out the squash and apple on a large baking sheet. Sprinkle over the cinnamon, nutmeg, 1/2 teaspoon salt, 1/2 teaspoon black pepper and one tablespoon of olive oil. Stir really well to combine. Roast for about 20 – 25 minutes or until they are soft and golden. Remove from oven and transfer to a bowl.

Using the reserved baking sheet, place the baguette slices on the tray. Drizzle over the extra tablespoon of olive oil. Bake for about 8 minutes until they are crispy. Remove from oven.

In a small bowl, combine the cottage cheese with the sage and remaining salt and pepper. Stir well.

Top bread with with a spoonful of cheese, arugula leaves, pumpkin apple mixture and a drizzle of balsamic reduction.

Serve immediately.
*A note on times provided: appliances vary, any prep and/or cook times provided are estimates only.
Nutrition Facts
Roasted Squash & Apple Bruschetta
Amount Per Serving (1 bruschetta slice)
Calories 113
Calories from Fat 36
% Daily Value*
Fat 4g6%
Cholesterol 3mg1%
Sodium 386mg17%
Potassium 139mg4%
Carbohydrates 16g5%
Protein 4g8%
Vitamin A 2513IU50%
Vitamin C 6mg7%
Calcium 43mg4%
Iron 1mg6%
* Percent Daily Values are based on a 2000 calorie diet.
---
Thanks For Stopping By & Hope To See You Soon!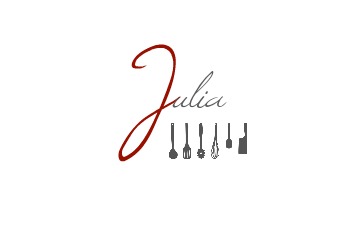 By