Look no further for your favourite fall recipes. Here with More Than 20 Sweet & Savoury Ways To Embrace Fall you'll be bound to find something for everyone.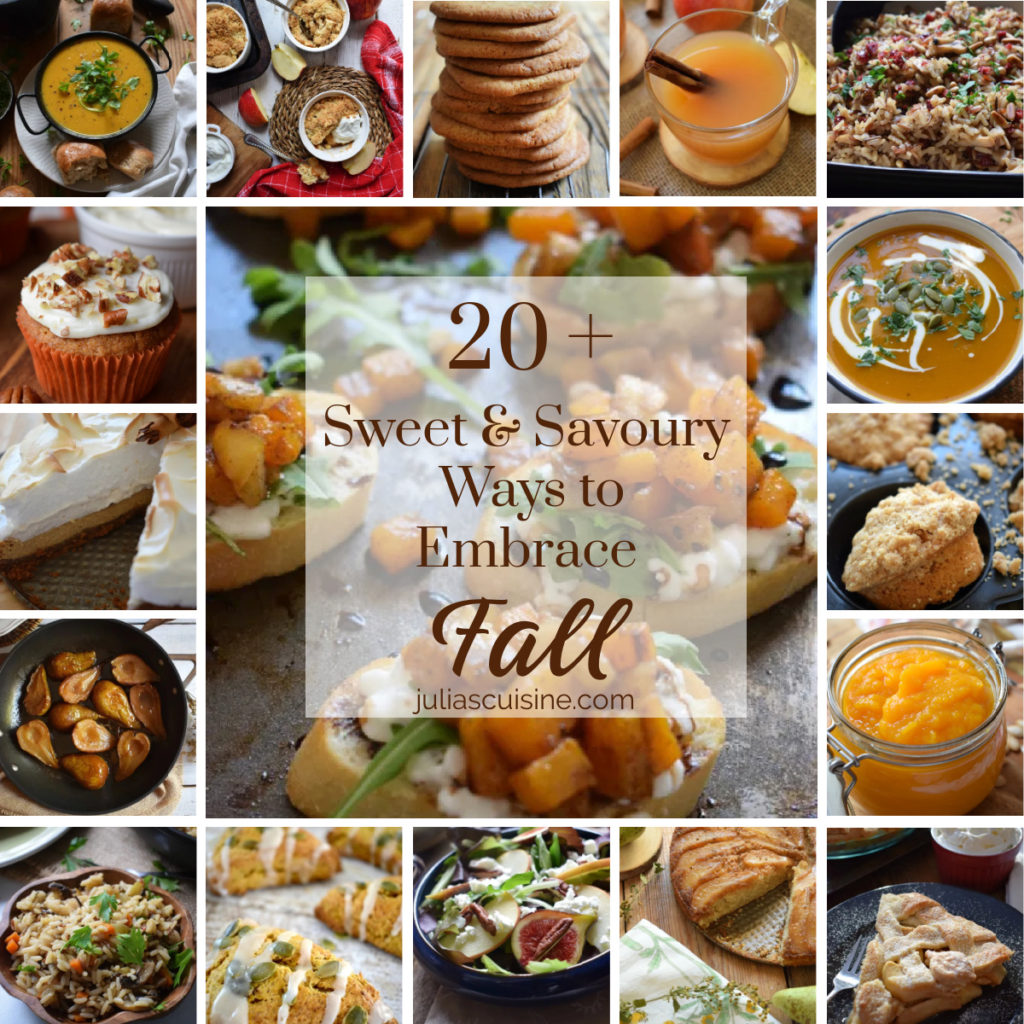 ---
1. Flavours of Fall Salad
This Flavours of Fall Salad with a Maple Vinaigrette is the perfect addition to your fall dinner table. Made with fresh figs, crisp apples, pecans and feta, it's all about the season. Great for lunches or even entertaining.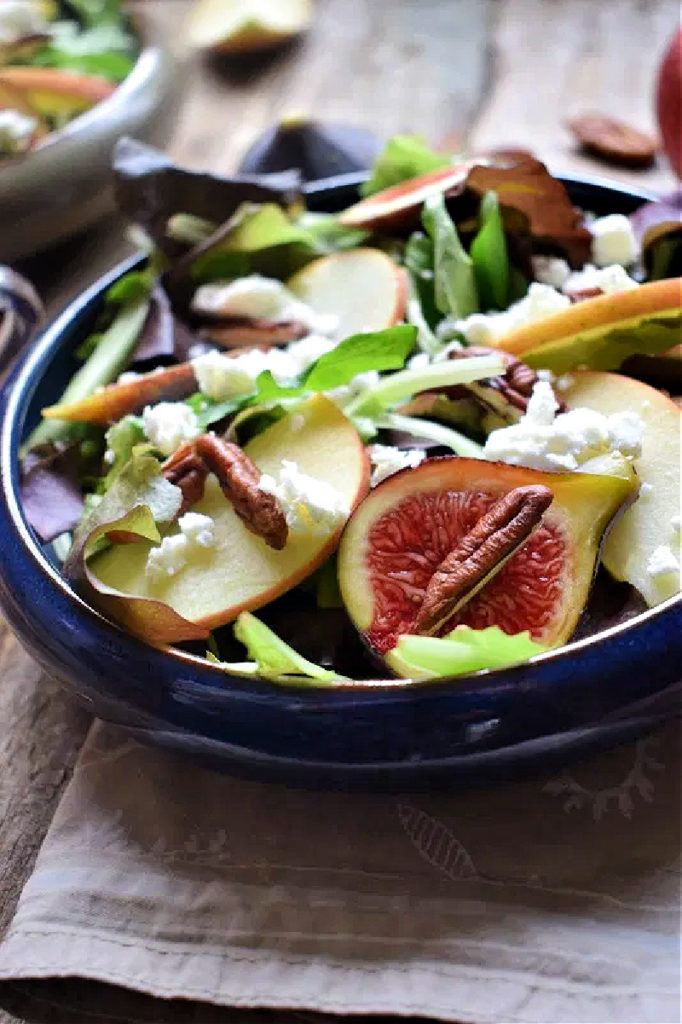 ---
2. Pecan Strudel Snacking Cake
This Pecan Strudel Snacking Cake is fantastic. A moist & buttery cake filled with pecans and topped with a cinnamon strudel topping. Perfect for fall mornings with a seaming hot cup of coffee.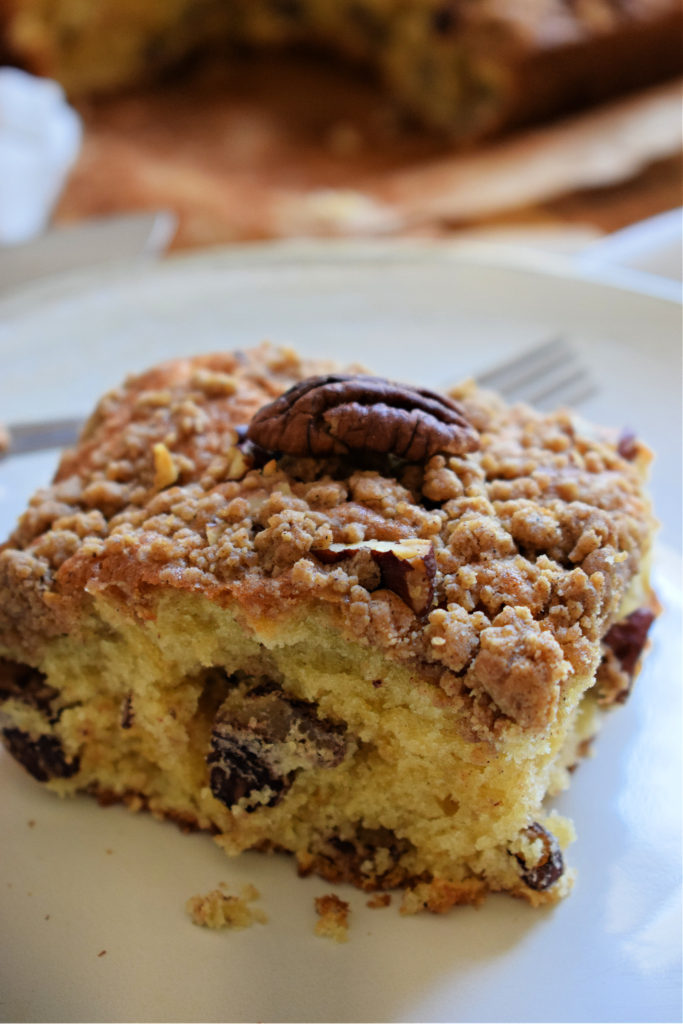 ---
3. Making Pumpkin Puree
Making Pumpkin Puree easier than you might think. Using just two ingredients and a small amount of hands on time, you'll impress yourself!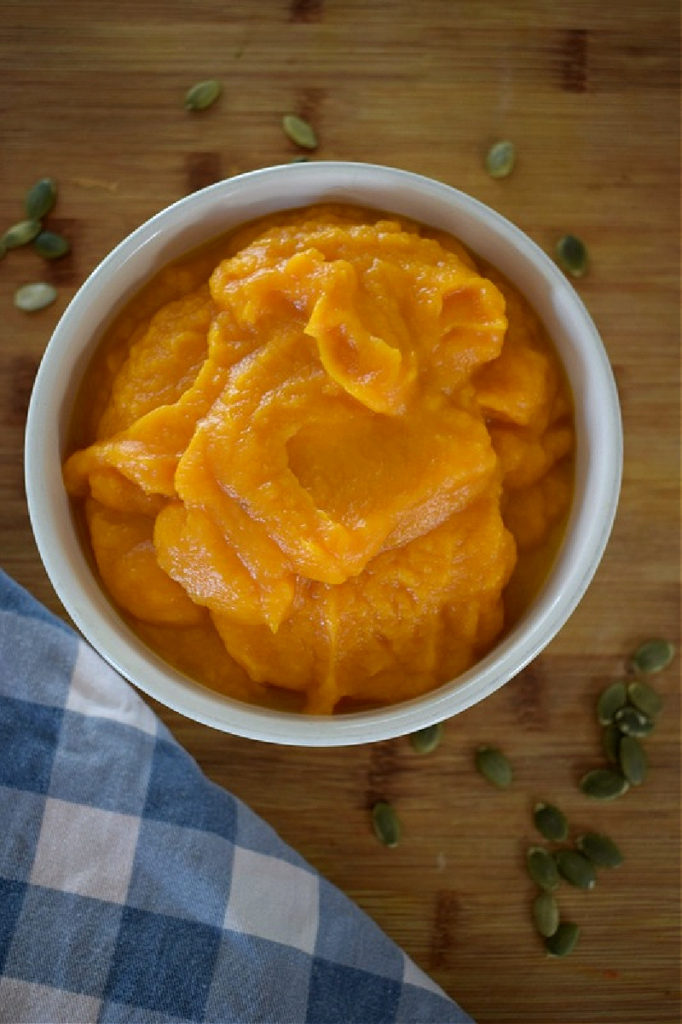 ---
4. Pumpkin Scones
So why not dive in a make a batch of these delicious Pumpkin Scones. Made with real pumpkin puree and give a sugary glaze. Perfect for fall morning brunches.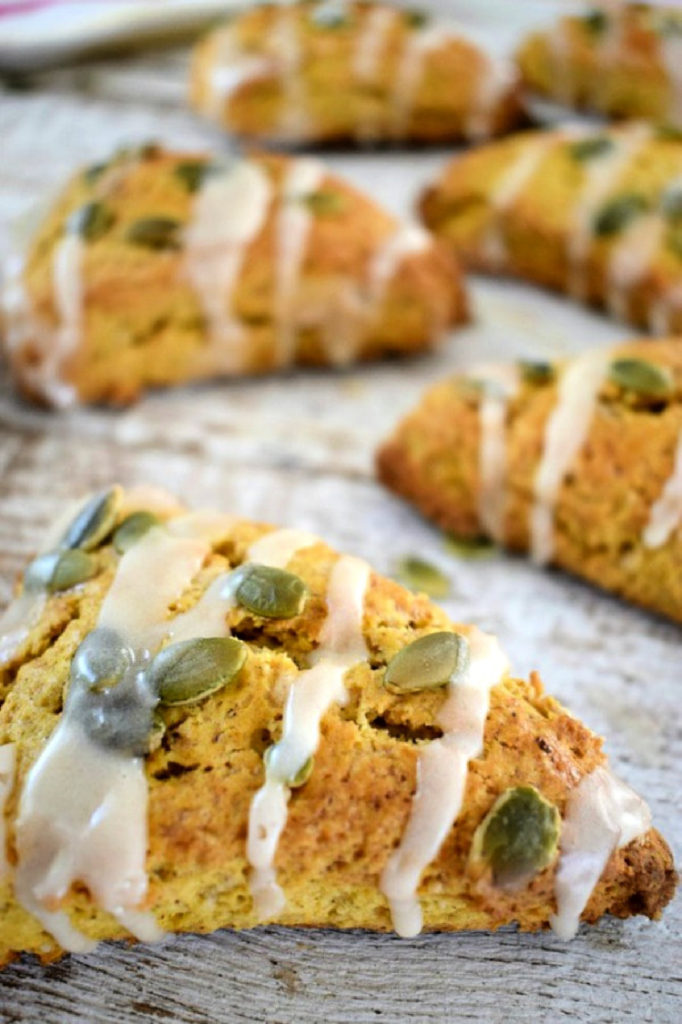 ---
5. Classic Apple Pie
Nothing is as great as a Classic Apple Pie. Made using all from scratch ingredients, this is one to file in favourites for fall!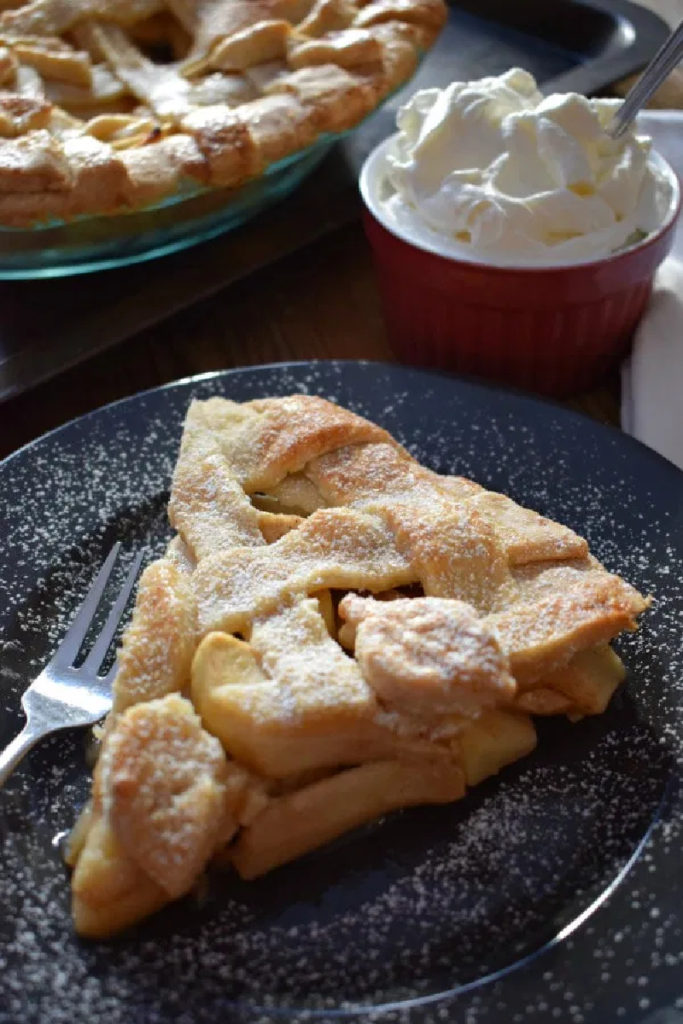 ---
6. Spiced Roasted Squash Soup
What better way to head into fall than with a piping hot bowl of this Spiced Roasted Squash Soup. A rich and delicious soup with a kick of heat. Hello fall!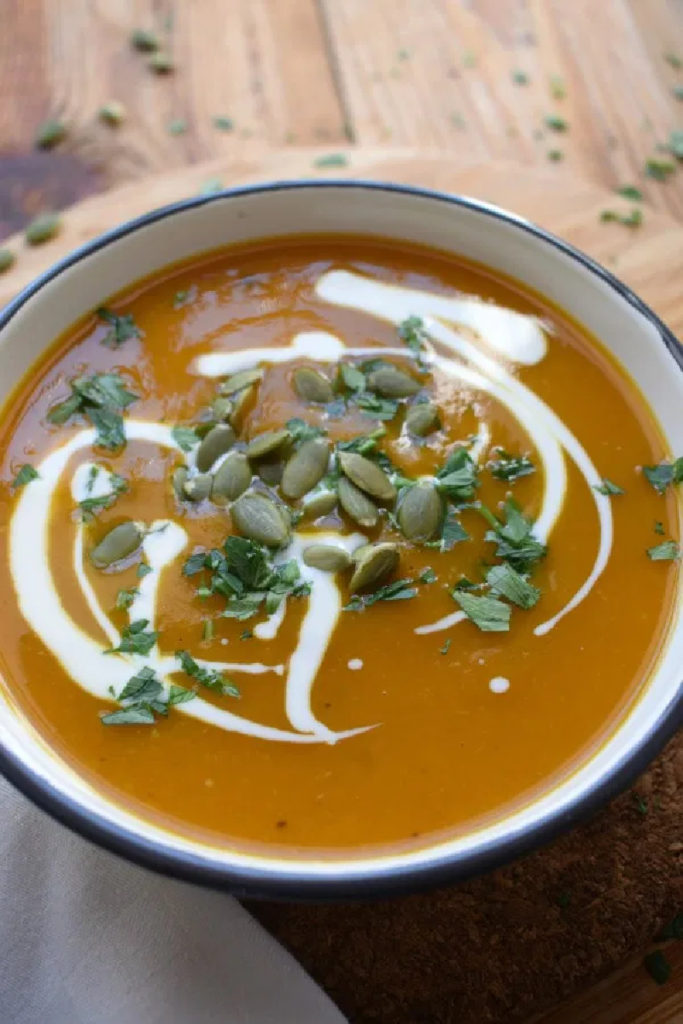 ---
7. Caramelized Pears
Yes for Caramelized Pears! If you have never tired pears this way, you have to give them a try. So delicious that you will be making them all fall long.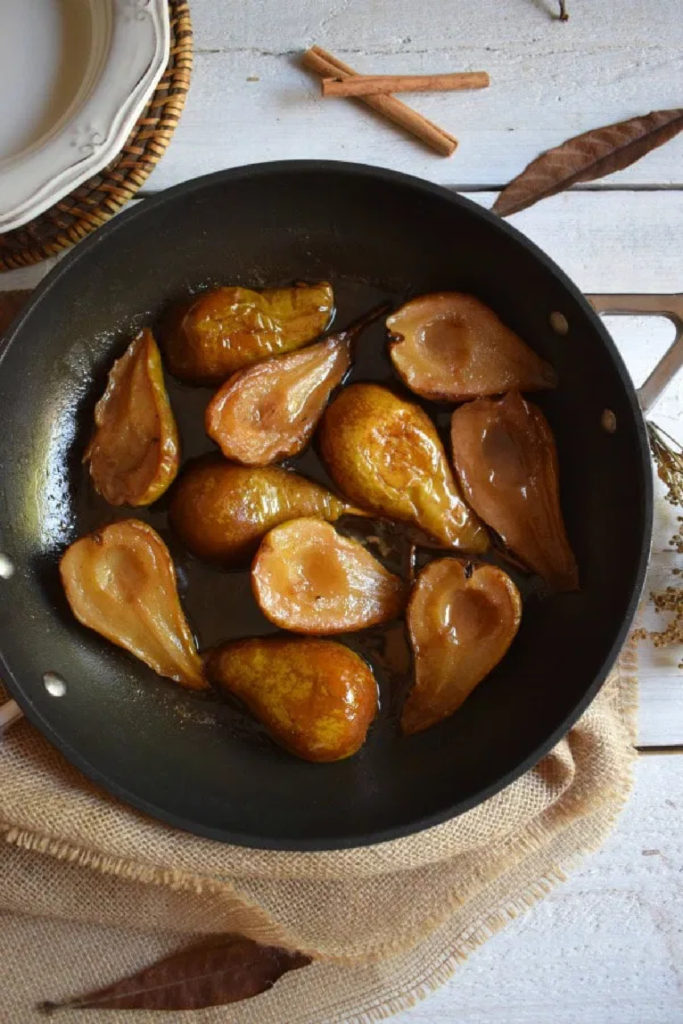 ---
8. Fall Harvest Wild Rice Salad
This Fall Harvest Wild Rice makes a great side dish or even a week night dinner all by itself. Filled with vegetables and even apples for a bit of sweetness, it's makes a satisfying dish.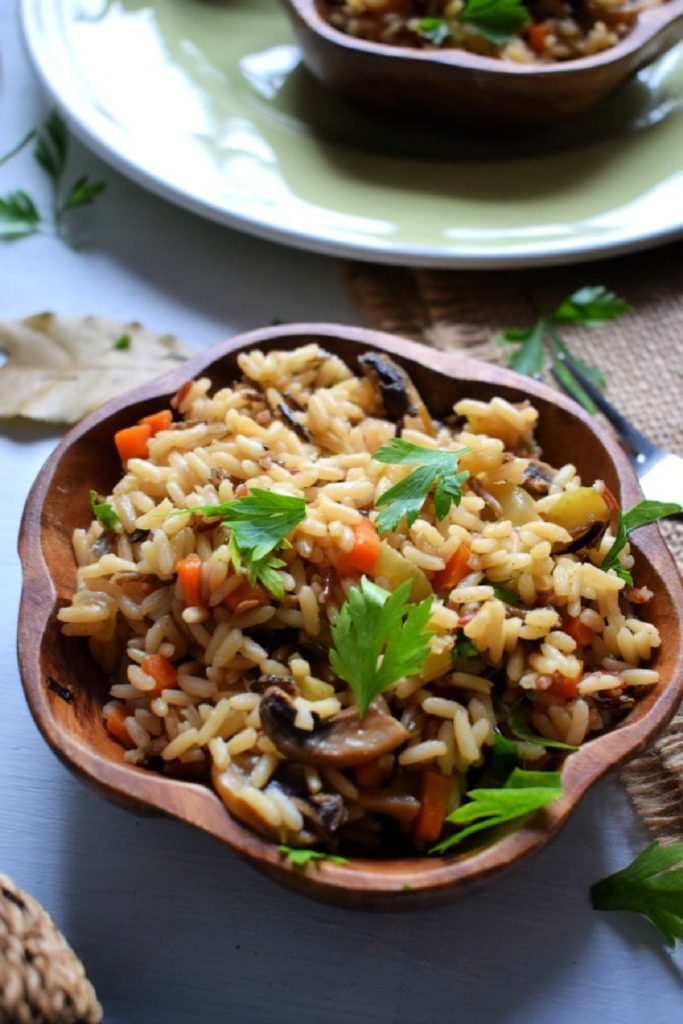 ---
9. Pear & Cardamom Cake
Ending September with this impressive, yet simple enough Pear and Cardamom Cake. This flavoursome spice cake with a caramelized pear topping is a great dessert for fall.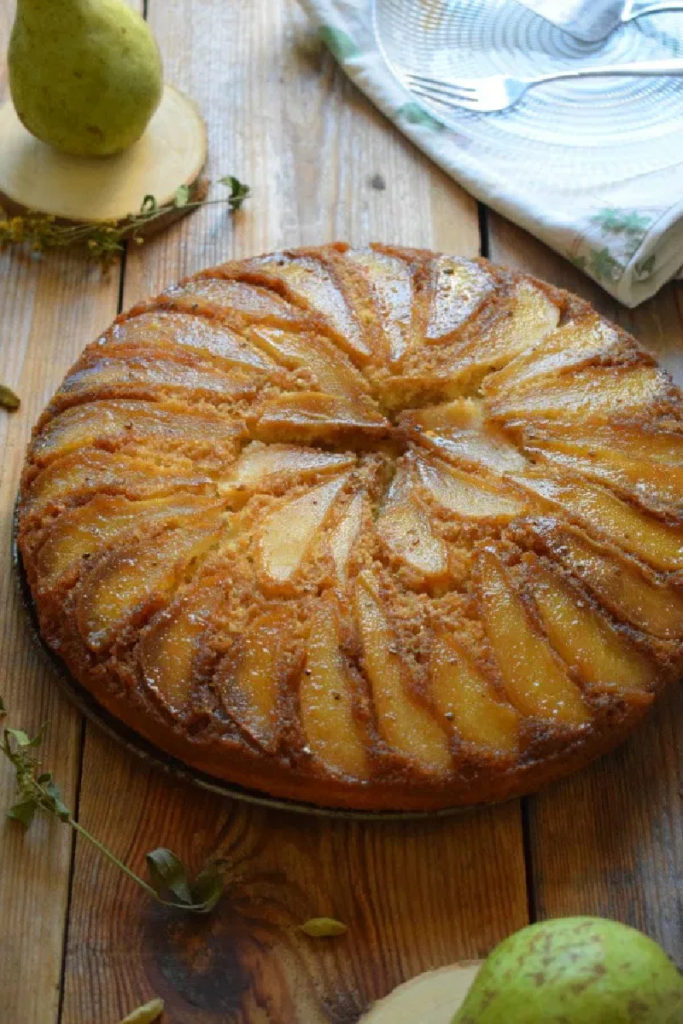 ---
10. Roasted Butternut Squash and Apple Bruschetta
This Roasted Butternut Squash & Apple Bruschetta really is delicious. It really is the best fall appetizer using seasonal ingredients on top of soft cottage cheese and topped off with sweet balsamic reduction. Could be great on your Thanksgiving table this year.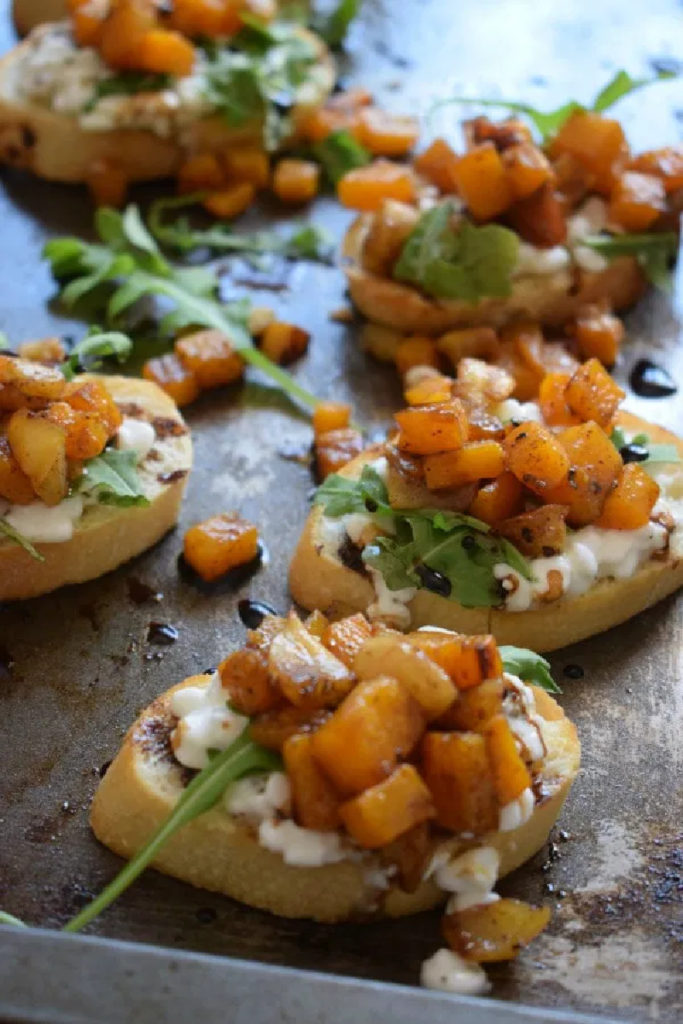 ---
11. Meringue Topped Pumpkin Cheesecake
Looking for a decadent dessert this fall? Well, I got decadence wrapped up with this Meringue Topped Pumpkin Cheesecake! Because sometimes too much is never enough. Take a look!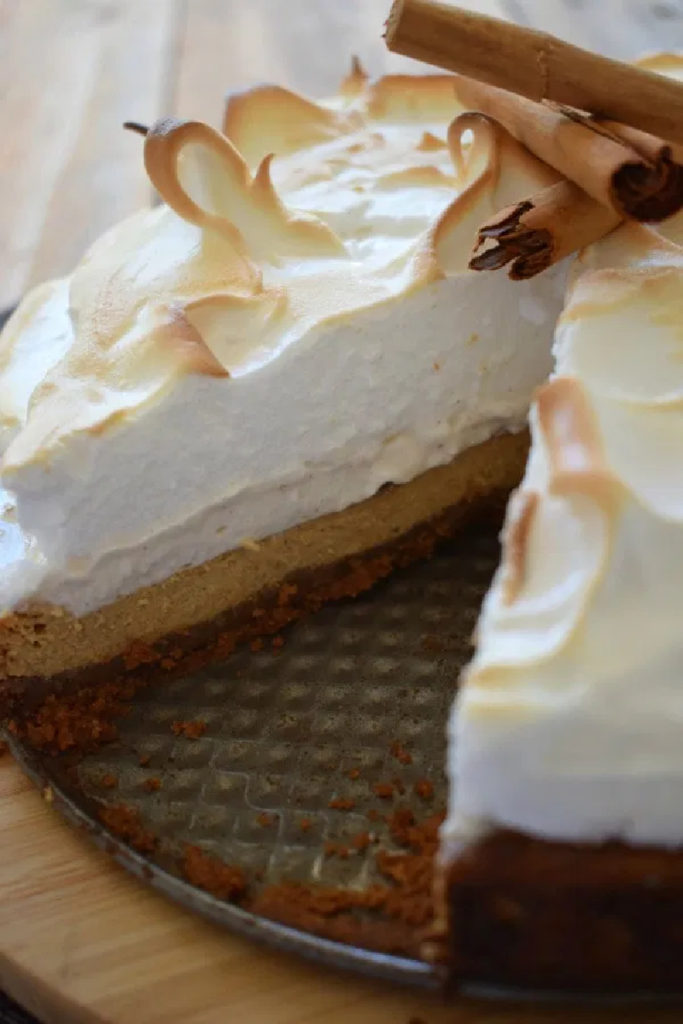 ---
12. Mini Apple & Cinnamon Crumbles
These perfectly portioned Mini Apple & Cinnamon Crumbles are perfect for family dinners and small gatherings. By just using a few basic ingredients, you can make these too! Delicious, comforting and easy to make.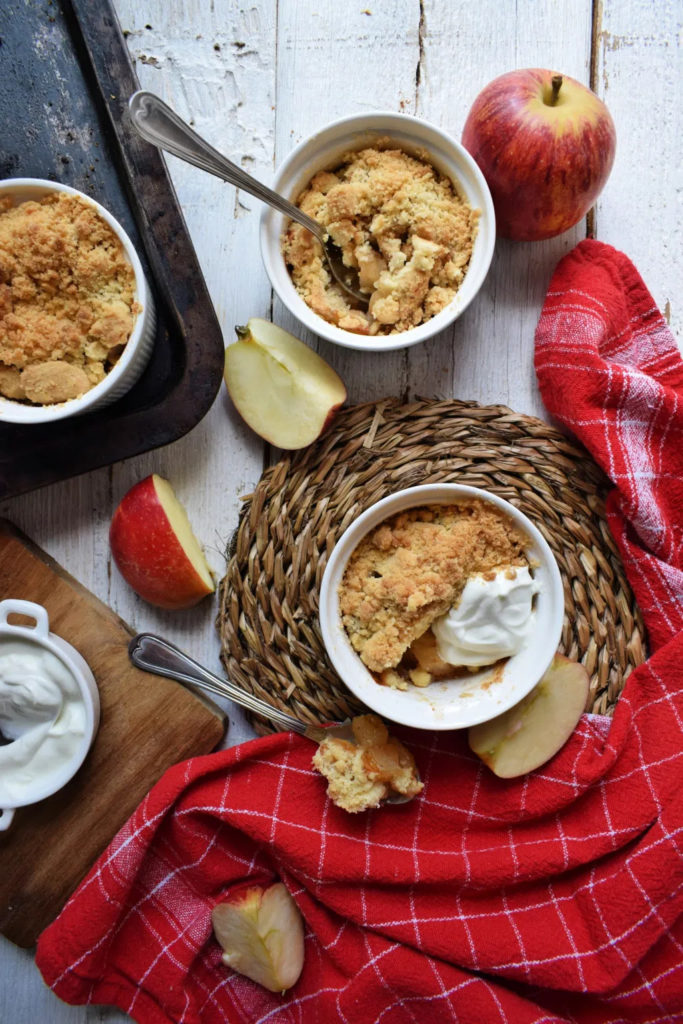 ---
13. How To Make Pumpkin Puree in the Slow Cooker
See How To Make Pumpkin Puree in the Slow Cooker by following these few easy steps. Pumpkin Puree has never been so easy. Great to keep on hand for all your fall baking.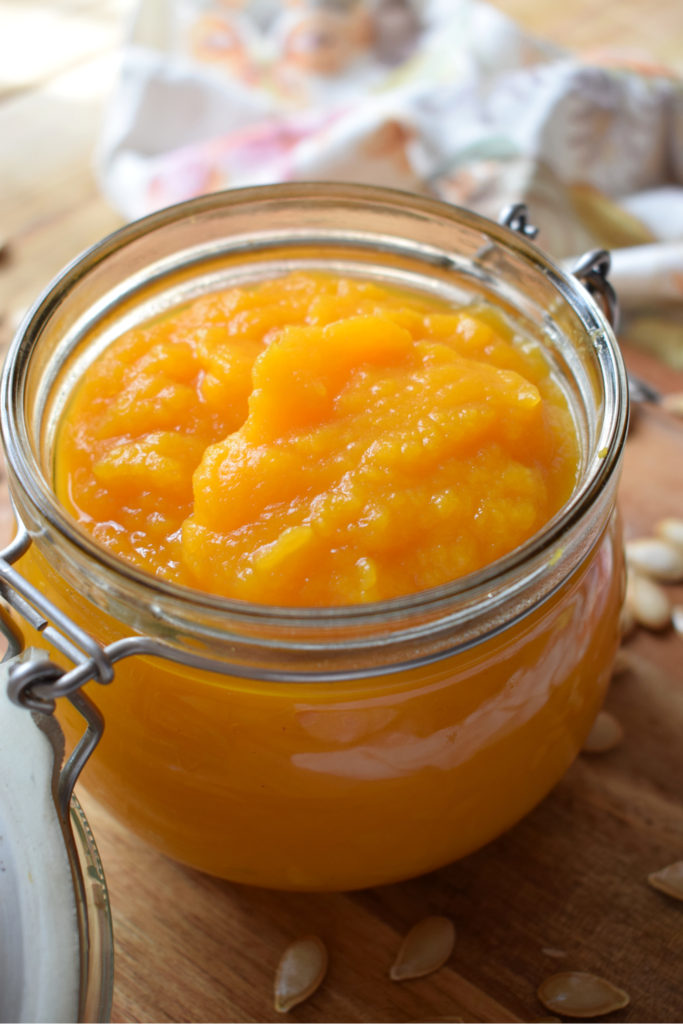 ---
14. Wild Rice Pilaf with Cranberries and Pine Nuts
Put this Wild Rice Pilaf With Cranberries and Pine Nuts this Autumn. Delicious earthy flavours to go with any main course. It would make a great side dish any time of the week and maybe even a Thanksgiving possibility!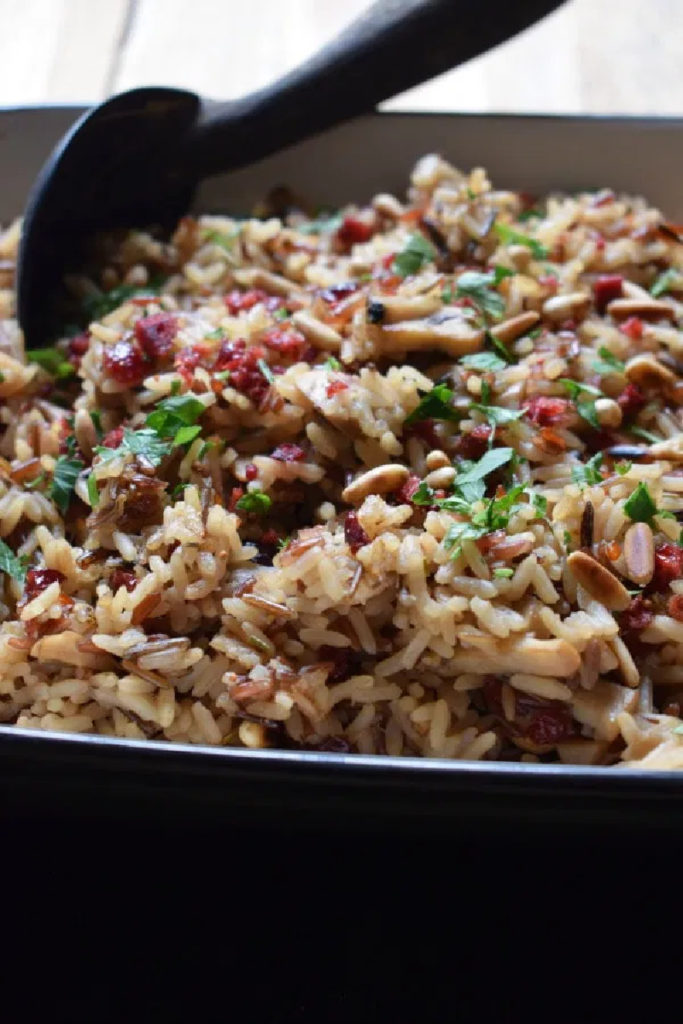 ---
15. Apple Cinnamon STrudel Muffins
osy up with a cup of tea, a good book and a spiced muffin. If you love apples and cinnamon, these Apple Cinnamon Strudel Muffins are for you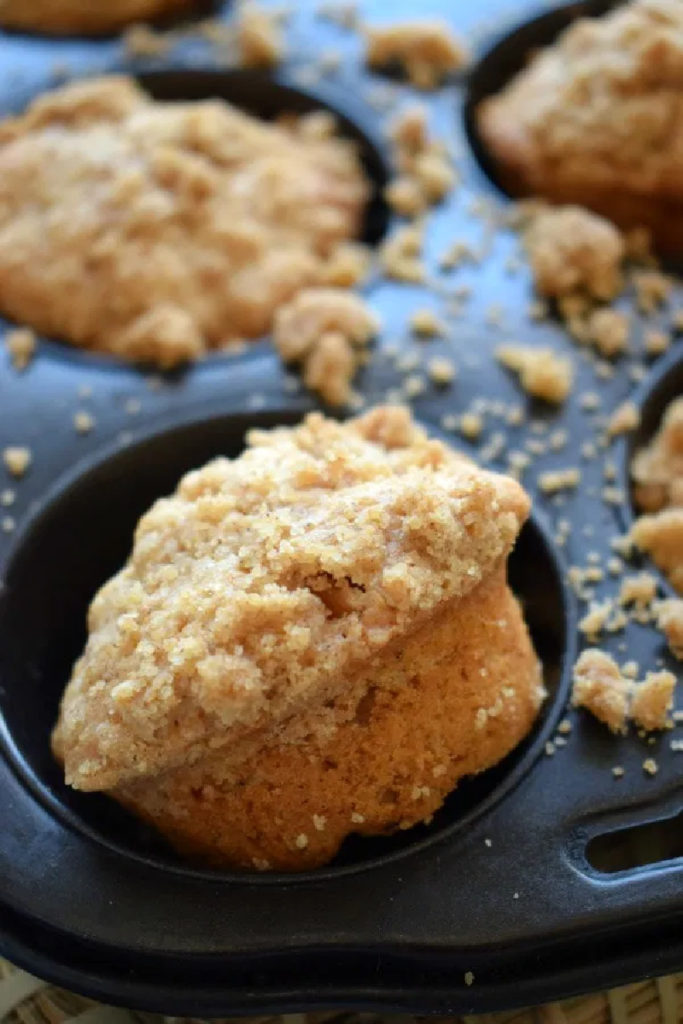 ---
16. Coconut Curried Butternut Squash Soup
A beautiful velvety soup with the creaminess of the squash, the spice of the curry and the flavour of the coconut. Coconut Curried Butternut Squash Soup is a great warming soup with huge flavour!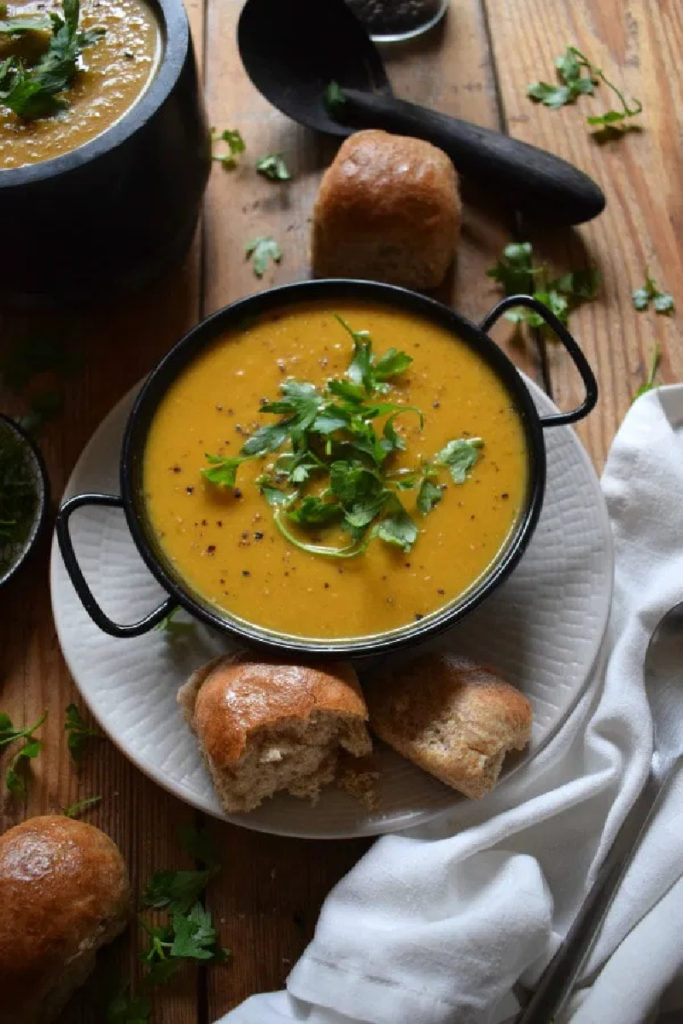 ---
17. Cinnamon Spice Cookies
Why not make a big stack of these Cinnamon Spice Cookies! A great addition to any fall cookie platter with a perfectly crisp and chewy cinnamon cookie. These particular cookies are crispy at the edges and soft and chewy through the center. With a whole lot of cinnamon goodness to boot making them the perfect treat for fall.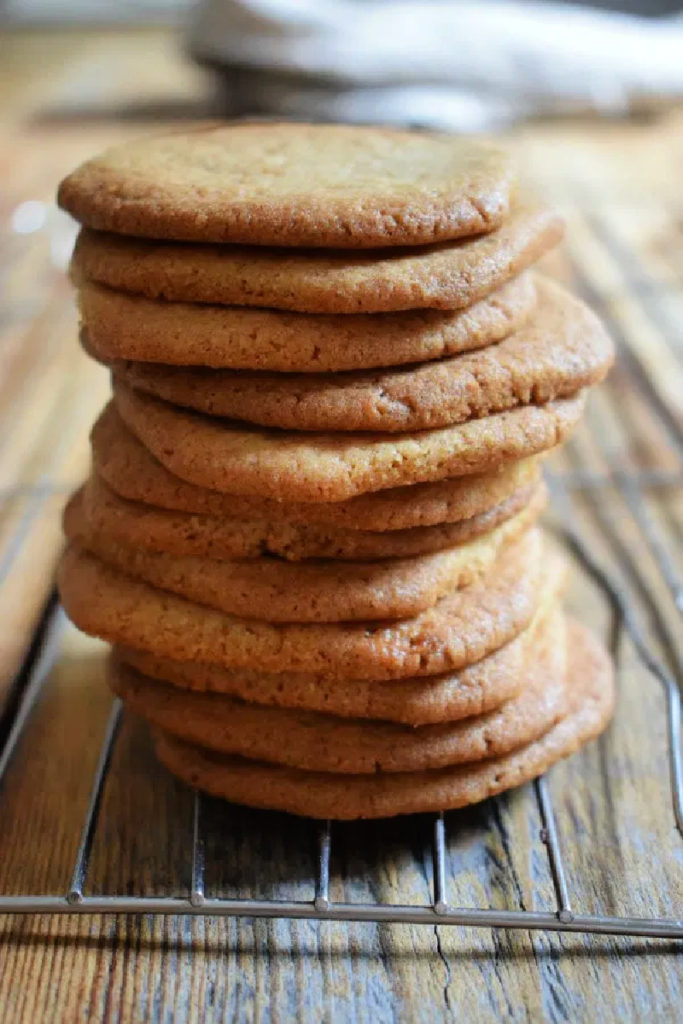 ---
18. Pumpkin Cupcakes with Cream Cheese Frosting
Nothing says fall like pumpkins. These Pumpkin Cupcakes with Cream Cheese Frosting are the perfect fall dessert that you will all love. Made using fresh pumpkin puree for an extra rich pumpkin flavour that's just irresistible.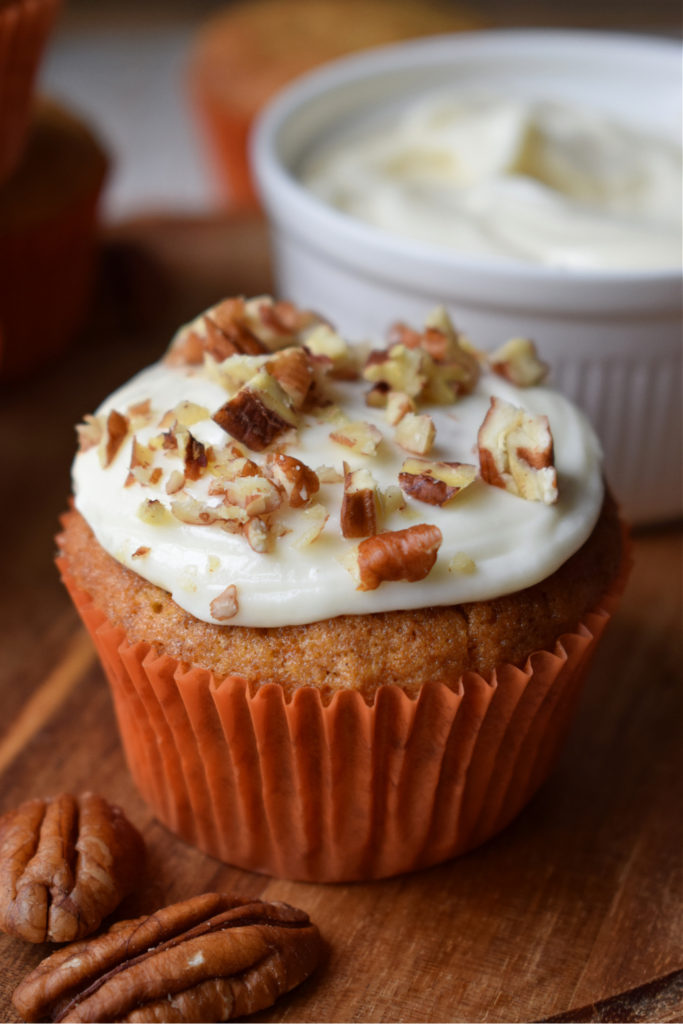 ---
19. Butternut Squash Risotto
Risotto is a dish that can be enjoyed any time of the year. So why not make this Butternut Squash Risotto and have it on your dinner table this fall.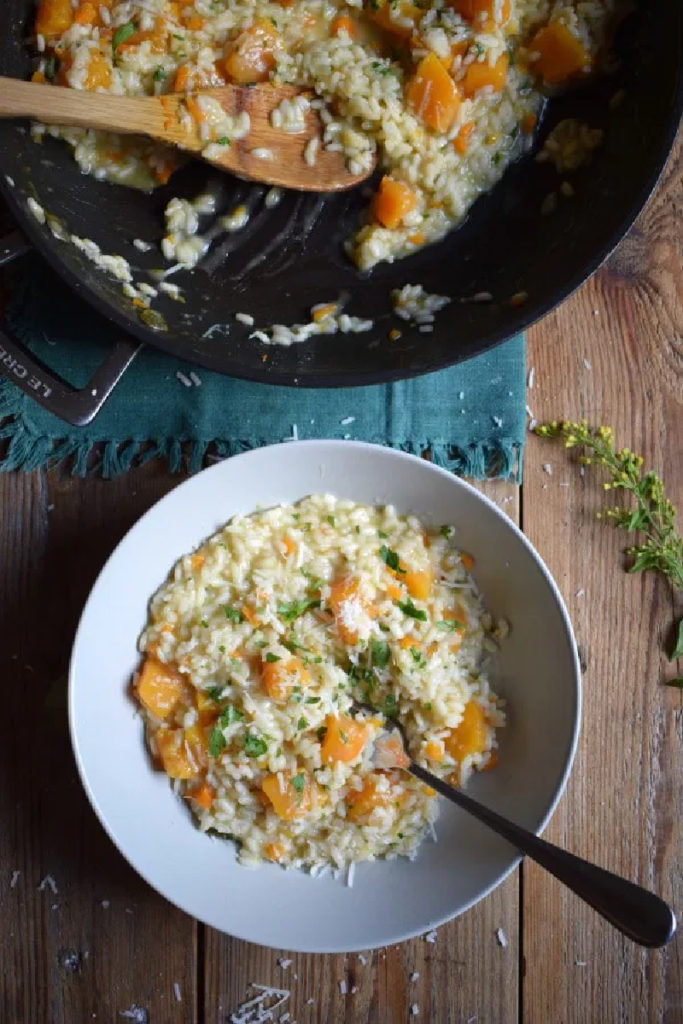 ---
20. Easy Spiced Apple Cider
This non alcoholic version of Easy Spiced Hot Apple Cider is one the whole family can enjoy. A warming drink that you can have simmering on the stove for those chilly fall days. And you don't need to spend your day pressing apples to get a delicious apple cider. With just a few minimal ingredients and a little time, you can have a warming spiced mug of apple cider in your hand. Take a look how.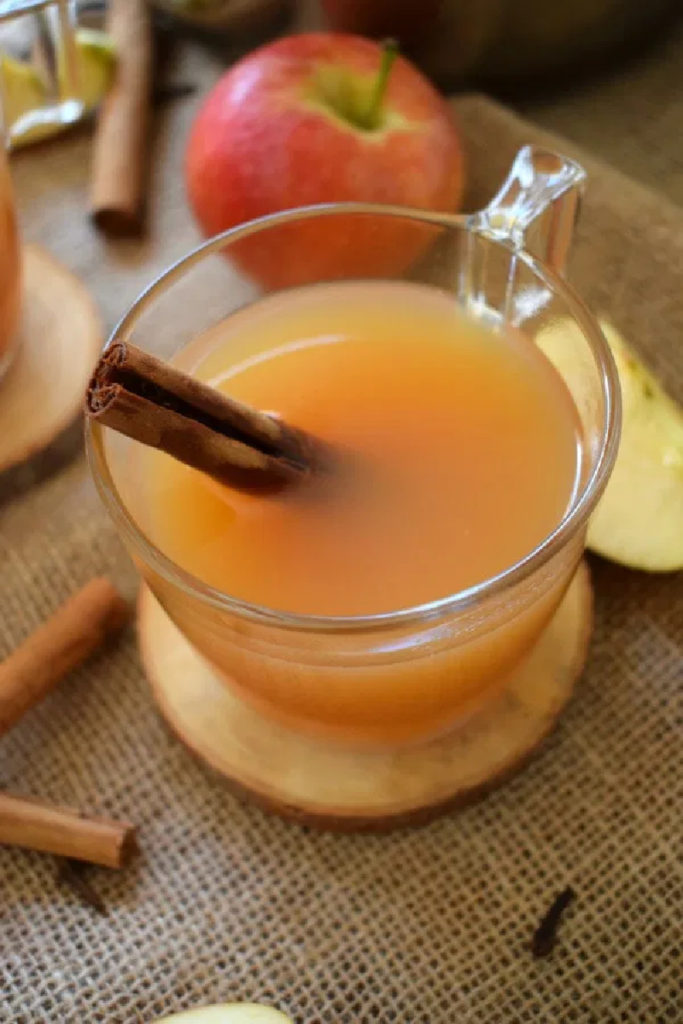 ---
21. Pumpkin Spice Cake Squares
Last but not least, we have these Pumpkin Spice Cake Squares. They are a personal favourite of mine and requested often by my 15 year old. Don't let fall slip away without making them.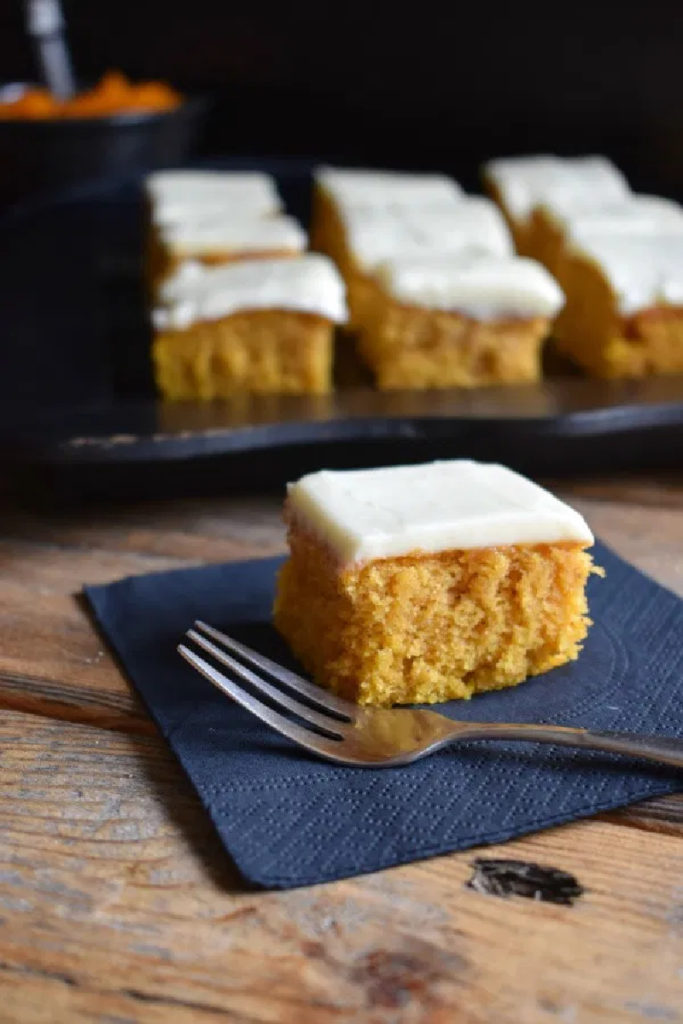 ---
Thanks For Stopping By & Hope To See You Soon!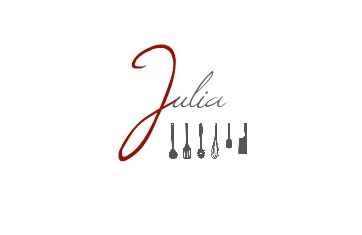 By