With the abundance of fresh zucchini now, why not make these easy Vanilla Zucchini Muffins. With a sweet vanilla flavour and the moistness that zucchini brings, they are a sure fire hit. A great treat for anytime.
---
Well, I've been on a bit of a baking binge again. The madness has to stop! In the past week and a bit I've made two BIG batches of Brownies, Classic Zucchini Bread, the Zesty Lemon Loaf Cake that I posted last week and these muffins. And, we've eaten it all. Yes, every single bite. Can I just say, oink. So, starting today, I'm vowing to myself that I won't bake for at least a week. Let's see how I go. I already know I going to fall off that sugar free wagon. But my intentions are good!
---
A few weeks back a friend gave me a zucchini and some fresh green beans. It was very kind and I love fresh from the garden produce, you just can't beat it. On that note, I'm hoping to get some fresh tomatoes this summer. My husband has planted about 20 too many plants, so we'll see where we are mid July. I see a street stall in my future…ha!
Anyway, back to my fresh zucchini. It was hanging out in the fridge and reached the point where it had to be used last weekend. The green beans were long eaten and forgotten about but that zucchini was seriously neglected. Which is a little unlike me because I usually use up what I have before moving on to new stuff. But I guess I just couldn't find a use for that darn zucchini.
Which is why we now have a new muffin recipe. And if you love vanilla cupcakes and zucchini muffins, you are going to love these! And if you're on the hunt for more zucchini recipes, check out More Than 20 Summer Zucchini Recipes.
---
The Ingredients
---
These muffins are honestly so moist and delicious. You just can't go wrong. Follow the recipe below for the full instructions and ingredient list to get yours just right as well.
---
Make The Muffins
---
These muffins are put together in no time at all and you don't even need a hand or a stand mixer. Just a hand whisk will do.
Combine the eggs, sugar and vanilla in a large mixing bowl and whisk for about one minute
---
Stir In The Flour
---
In a small bowl combine the flour with the baking powder and salt. Whisk to just combine. Then pour it into the egg batter. Use a wooden spoon and just stir until it's combined. This will just take a minute.
---
Prepare the Zucchini
---
I used one large zucchini which was about 2 cups of grated zucchini. The best way to prepare the zucchini is to peel it then cut in half length ways. Scoop out all the seeds and discard them. Grate the zucchini and then place it in a clean tea towel. Roll it up and squeeze out all the excess liquid. This is important, so don't skip this step. The excess water in the zucchini will add far too much liquid to your recipe and you won't get the results of a light and moist muffin. So squeeze out the water.
Once the zucchini is free of as much water as you can get out of it, fold it into the batter.
---
Fill Up The Muffin Tins
---
For this recipe I used medium sized muffin tins and that gave me 15 muffins. If using large muffin tins, you will get 12. Keep this in mind when baking and the size of muffin tins you are using.
Evenly fill all of the greased muffin tins and bake in the preheated oven for 15 – 18 minutes. Insert a toothpick in the center of the muffin to check to see if they are done. It will come out pretty clean with a few crumbs.
Take them out of the oven and place the muffin tin on a cooling rack. Leave them here for about 10 minutes.
---
Let Them Cool
---
Take the muffins out of the tins and place them on the cooking rack to completely cool. But of course, you can eat them now warm and delicious!
Once they are completely cooled, you can put them in an airtight container to store them. They will keep for about three days. Well, if you don't eat them all like we did…hahaha!
---
Fresh From the Oven Vanilla Zucchini Muffins
---
Everyone at our place, loved these muffins. All 15 of them disappeared overnight. I'm serious. Which is why, exercise is on the rise this week. Mind you they aren't big like muffins you'd find in a bakery. If fact, each muffin only contains 141 calories. Just basically a cereal bar, right? So, if you're into low calorie muffins, this one might be for you. And if you're not bothered about stuff like that, eat three!
---
Here's a Few More Sweet Zucchini Treats That You Might Like To Take A Look At
---
Well, on that note I'm about to get a light salad for my lunch. I have to balance out all the carbs and sugar that's been happening lately.
Have a great Tuesday and I'll see you really soon with something else to temp the taste buds.
Keep on cooking friends.
---
Like what you see today? Don't forget you can follow on Facebook for daily inspiration or over on Instagram where I sometimes do daily cooking videos for fun! I'm also on Pinterest which is a great place that you can save and share your favourite recipes. As well, if you haven't yet, Subscribe to the newsletter. You'll be notified whenever there's a new recipe! You can do that at the top of the page.
---
---
Get The Recipe!
---
Vanilla Zucchini Muffins
With the abundance of fresh zucchini now, why not make these easy Vanilla Zucchini Muffins. With a sweet vanilla flavour and the moistness that zucchini brings, they are a sure fire hit. A great treat for anytime.
Ingredients
2

cups

flour

1

tsp

baking powder

1/2

tsp

salt

1

cup

sugar

1

cup

vegetable oil

3

eggs

1

tsp

vanilla

1

large zucchini

Approximately 2 cups of grated zucchini
Instructions
Preheat oven to 350 degrees F/180 C. Place the rack in the middle of the oven. Grease or line 15 medium sized muffin tins.

Peel, de seed and grate the zucchini. Place in a clean tea towel and squeeze out the excess water. Unroll and transfer to a bowl.

In a medium bowl combine the flour, baking powder and salt. Stir to combine.

In a large mixing bowl, whisk together the eggs, oil and vanilla. Whisk for just one minute.

Add the flour and stir until it just comes together, about one minute. Fold in the zucchini.

Evenly pour the batter into the prepared muffin tins.

Bake for 15 – 18 minutes or until a toothpick inserted in the center comes out clean.

Remove from oven and place the muffin tin on a cooling rack. Leave to cool for about 10 minutes then take them out of the tray and place them on the cooling rack to cool completely.

Will keep for up to three days in an airtight container.
*A note on times provided: appliances vary, any prep and/or cook times provided are estimates only.
Nutrition Facts
Vanilla Zucchini Muffins
Amount Per Serving (1 Muffin)
Calories 141
Calories from Fat 18
% Daily Value*
Fat 2g3%
Cholesterol 33mg11%
Sodium 124mg5%
Potassium 64mg2%
Carbohydrates 27g9%
Protein 3g6%
Vitamin A 74IU1%
Vitamin C 2mg2%
Calcium 28mg3%
Iron 1mg6%
* Percent Daily Values are based on a 2000 calorie diet.
---
Thanks For Stopping By And Hope To See You Soon!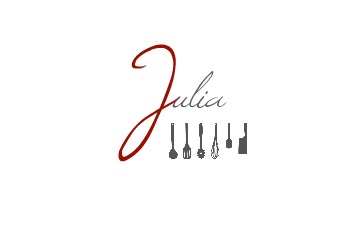 By