Why not kick off your Christmas dinner or party with a few great appetizers. With this Christmas Party Appetizers collection, you'll be sure to find something for a pre dinner nibble food. From cocktail stick appetizers, themed bites and more!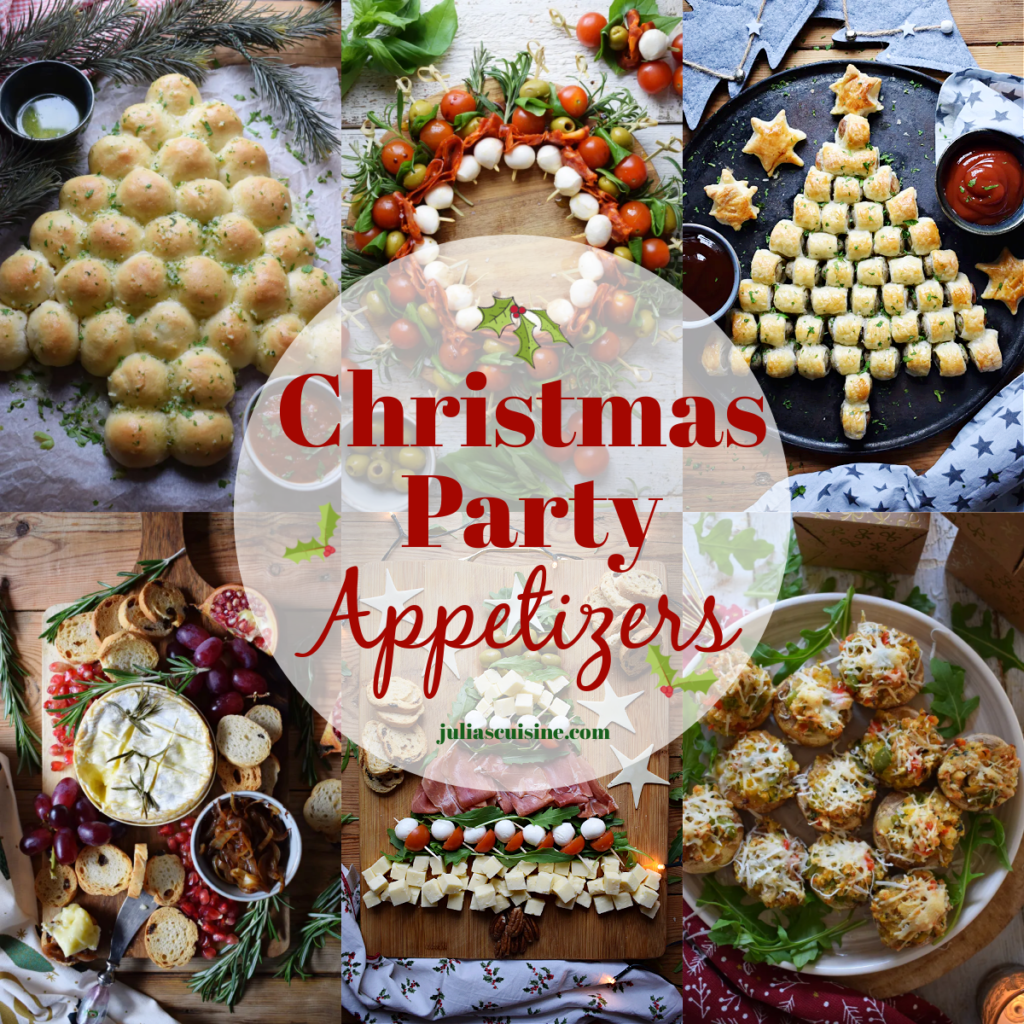 ---
Christmas Themed Appetizers
Why not make one of these Christmas Themed Appetizers this season. I've put together a few fun ideas that you might like to try!
---
Goat Cheese Appetizers
Goat cheese is one of my absolute favourites cheeses to use for appetizers. There are a few really great appetizers here including my very popular Caramelized Onion & Goat Cheese Tarts!
---
Cocktail Stick Appetizers
Nothing says a Christmas party like food on a stick! And if you're looking for a must try, take a look at the Bacon Wrapped Dates with Pecans!
---
Favourite Appetizers
Here are a few of my personal favourite appetizers including a new recipe for the Pork Tenderloin Crostini.
---
Drinks
We don't have a lot of drinks here at Julia's Cuisine, but here are just a few of my holiday favourites!
---
Thanks for Stopping By & Hope To See You Soon!
By