I think everyone has their absolute favourite side dishes for Thanksgiving, but there's always room for more. Each year, we always make our favourites but I like to add something new too. Here I've put together a collection of 27 Thanksgiving Sides and Salads that you might enjoy as well. From potato dishes, green vegetables, gravies, stuffings and more!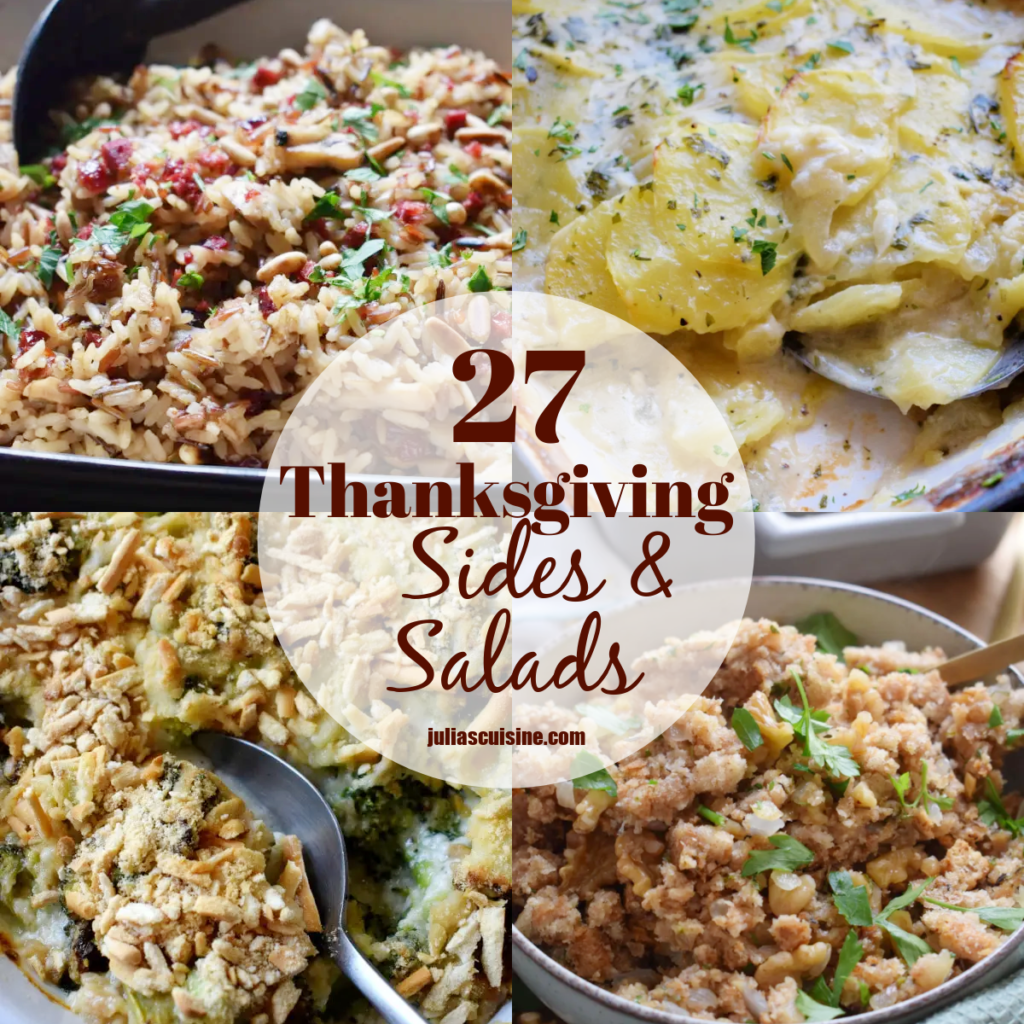 ---
Vegetable Side Dishes
With an abundance of vegetables grown in the fall, there is no shortage of what to put on your Thanksgiving dinner table. Today we'll take a look at a few classics as well as some new dishes you might like to try out!
---
Broccoli & Cheddar Casserole
This is a great make ahead and bake just before serving! Everyone will love this creamy Broccoli and Cheddar Casserole.
---
Butter Sauteed Broccoli & Carrots
Why not make these quick and easy Butter Sauteed Broccoli & Carrots for your Thanksgiving table this year. Prepare them in advance and cook just before serving. Easy to make, nutritious and tasty!
---
Parmesan Topped Green Beans
These oven roasted Parmesan Topped Green Beans topped with toasted pumpkin seeds are all dressed up and delish! Perfect for fall dinners. You can prepare this dish early in the day and pop in the oven before serving.
---
Sauteed Green Beans with Black Olives
Why not try these Sauteed Green Beans with Black Olives for something a little different this year. They go great as a side to roasted turkey, chicken or pork. Or even as a part of a vegetarian Thanksgiving dinner.
---
Roasted Garlic Brussel Sprouts
I can's say enough wonderful things about these Roasted Garlic Brussel Sprouts. Roasting brussel sprouts brings the flavour to a whole new level that you will be sure to love. These are roasted in garlic, olive oil and sea salt for a roasted garlicky taste.
---
Easy parmesan Roasted Asparagus
This four ingredient Easy Parmesan Roasted Asparagus would be great with your Thanksgiving dinner. With fresh asparagus, fresh grated parmesan cheese, olive oil and sea salt you can have this side dish ready in under 20 minutes.
---
Sherry Sauteed Asparagus and Carrots
Why not jazz up your side dish with this Sherry Sauteed Asparagus & Carrots dish. A quick, easy and nutritious side that goes great with Slow Cooker Lemon Rosemary Chicken , pork or even seafood.
---
Garlic Butter Drizzled carrots
These Garlic Butter Drizzled Carrots are quick, easy and tasty. A great side dish to a Sunday dinner. Made lots of garlic butter and topped with fresh chives and spring onions.
---
Cumin and Fennel Roasted Vegetables
Why not spice up dinner with these Cumin and Fennel Roasted Squash and Carrots. A new twist on an old classic and would go great on your Thanksgiving dinner table.
---
Rice Dishes
Rice dishes are a great alternative as a Thanksgiving side dish. There are so many wonderful and flavourful variations that go great with turkey or can even stand their own ground as a main course for a Vegetarian dinner.
---
Mushroom & Leek Wild rice
This Mushroom & Leek Wild Rice is a wonderful side dish that can be enjoyed all year long. Made with long grain wild rice, leeks, fresh button mushrooms, vegetable broth and a few seasonings.
---
Fall harvest Wild Rice
This Fall Harvest Wild Rice makes a great side dish or even as part of a main course. Filled with vegetables and even apples for a bit of sweetness, it's makes a satisfying dish.
---
Wild Rice Pilaf with Cranberries and Stuffing
Put this Wild Rice Pilaf With Cranberries and Pine Nuts this Autumn. Delicious earthy flavours to go with any main course. It would make a great side dish any time of the week and maybe even a Thanksgiving possibility!
---
Gravy and Stuffing Recipes
We all know that it wouldn't be Thanksgiving dinner without stuffing and gravy, right? These are quintessential foods that mark that special day. Many people would argue, even more than the turkey!
---
Cranberry & Apple Stuffing
Why not try this Cranberry & Apple Stuffing this fall. Bursting with cranberries, apples, walnuts and so much more. A prefect Thanksgiving side dish the whole family will love.
---
Herb & Walnut Stuffing
You know you can't beat a great stuffing. And this Make Ahead Herb and Walnut Stuffing is just what you need to go on your dinner table this fall. This easy to make stuffing is loaded with chewy walnuts, lots of herbs and fluffy pieces of bread for the perfect side dish. A great side to serve at any Sunday dinner or Thanksgiving.
---
Caramelized Onion Gravy
This Caramelized Onion Gravy is your perfect one pan gravy. Made with caramelized onions, chicken broth a few more basic pantry staples.
---
Creamy Mushroom Sauce
This Creamy Mushroom Sauce is the perfect comfort food for all your needs this fall. An easy stove top sauce made by making a Roux Sauce with white wine, Dijon mustard, earthy mushroom and lots of black pepper. A wonderful sauce to serve with pot roasts, mashed potatoes and all your cosy fall eats.
---
Potato Side Dish Recipes
It wouldn't be Thanksgiving without some kind of potato side dish. Who doesn't love a great potato recipe. Here you'll find a huge selection from mashed, roasted, gratin and much more!
---
Crispy Roasted Potatoes
We all need a recipe for Crispy Roasted Potatoes. And these are cooked to crispy perfection by using a parboiled method, dredging them in flour and roasting them on a piping hot baking tray in a little vegetable oil.
---
Roasted Fall Vegetables
These Roasted Fall Vegetables are the perfect melody for your next cosy autumnal dinner. Roasted potatoes, carrots and onions with fresh crushed garlic, olive oil, rosemary and parsley make for the perfect seasonal side dish. You can prep this dish in advance, pop it in the fridge and roast just before serving. Which also makes it great for Sunday lunches and easy entertaining.
---
Spinach and Potato Gratin
This Potato & Spinach Gratin is made using thinly sliced potatoes, layers of fresh spinach and topped with a cream sauce. Perfect for chilly days with the Slow Cooker Lemon Rosemary Chicken. A great comfort food that can be served as a side dish or even a main course.
---
Fluffy Mashed Potatoes
What better side dish to dive into that this Fluffy Mashed Potatoes Recipe. If you've been on the hunt for the ultimate creamy potato dish, these are the potatoes you need. The perfect side dish any day this fall.
---
Thyme and Lemon Roasted Potatoes
Crispy, lemony and fluffy on the inside potatoes. These Thyme & Lemon Roasted Potatoes would go great alongside any Thanksgiving dinner. Crispy potatoes roasted with fresh lemon, garlic, thyme sprigs and olive oil. Check them out!
---
Potato and Leek Cakes
These Potato and Leek Cakes are crispy on the outside and creamy on the inside. Using mashed potatoes, sauteed leeks and just a few herbs, they are an absolute hit. I think they would make a wonderful side dish to just about anything and especially a Sunday roast or Thanksgiving.
---
Old Fashioned Scalloped Potatoes
Sometimes we all crave food from our childhoods that our grandmothers and mothers used to make. Well, it doesn't get a whole lot more old school than these Old Fashioned Scalloped Potatoes. A classic family favourite that's great for any season.
---
Fall Salads For Thanksgiving
If find, it's always nice to add a touch of freshness to a Thanksgiving table. And what better way than with a salad filled with the wonderful flavours of fall. Although, salads are traditionally associated with warmer months, there is a place at your Thanksgiving table for these Salads as well!
---
Pear and Pecan Salad
Every season has it's best salads and I think this Pear and Pecan Salad is perfect for fall. Filled with pecans, crisp pear slices, dried cranberries, crumbled bacon and aged cheddar. It's not only a great mid week light meal, it would make a great appearance on your Thanksgiving table.
---
Goat Cheese & Pecan Salad
5 Minute Goat Cheese and Pecan Salad! Using just arugula, pecans, goat cheese, chives and a little balsamic glaze, this is on the table in a hurry. Great for a quick lunch or a side dish or starter to a bigger meal.
---
Pomegranate and Citrus Salad
Not only is this pretty, it really is a great combination of flavours. This Pomegranate and Citrus Salad comes together in just minutes and is a perfect addition to a holiday spread!I
---
Flavours of Fall Salad with a maple Vinaigrette
This Flavours of Fall Salad with a Maple Vinaigrette is the perfect addition to your fall dinner table. Made with fresh figs, crisp apples, pecans and feta, it's all about the season. Great for lunches, a starter to a bigger meal or even on a buffet table.
---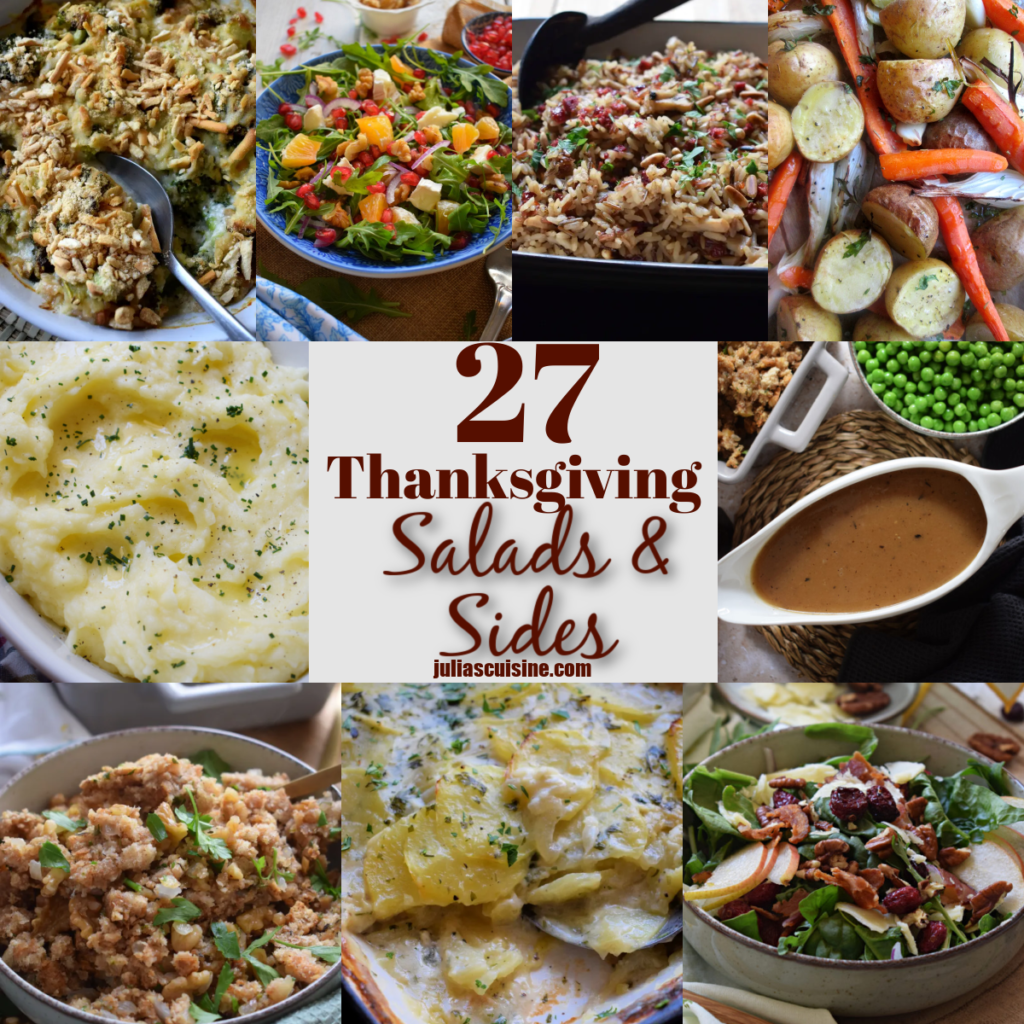 ---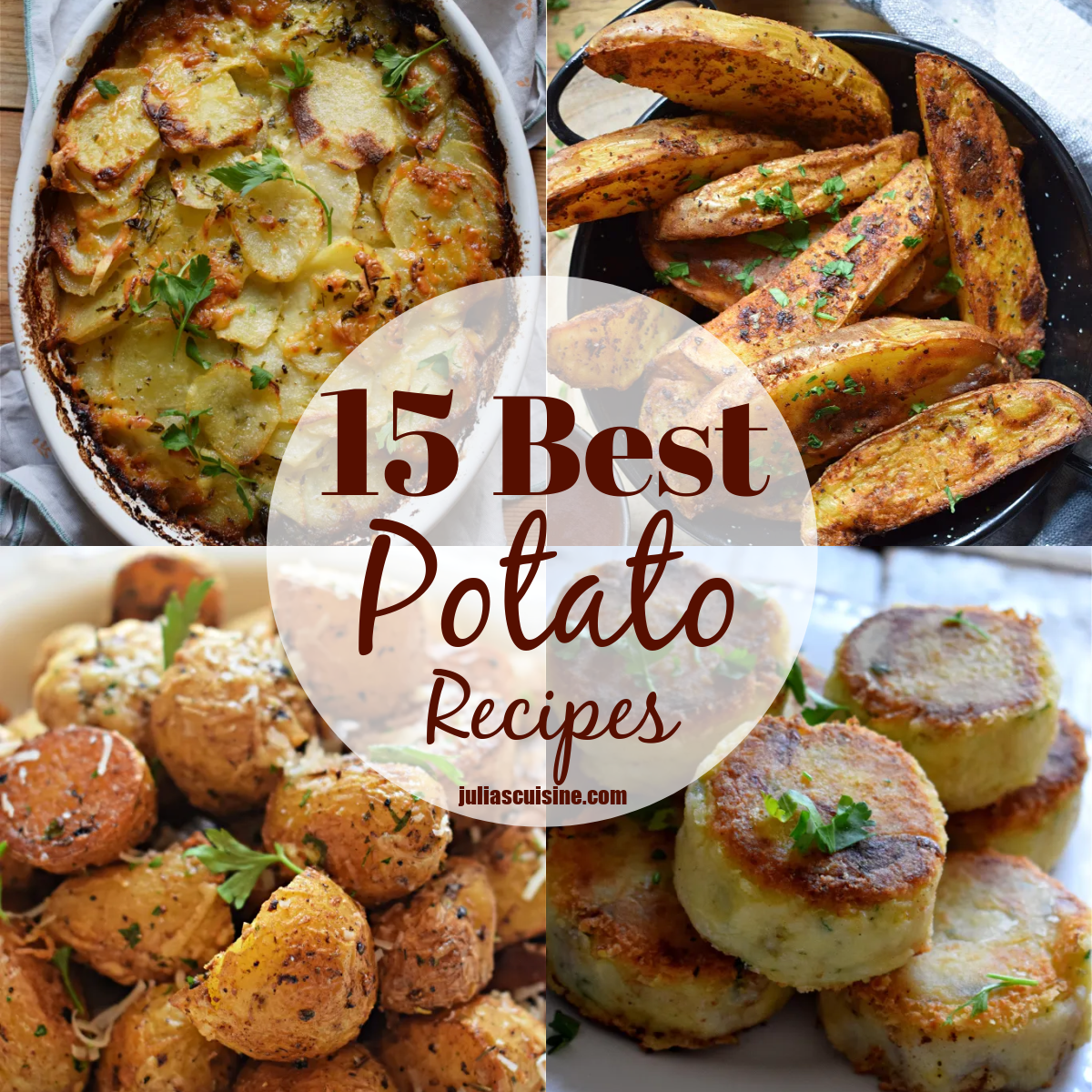 ---
Thanks For Stopping by & Hope To See You Soon!
By